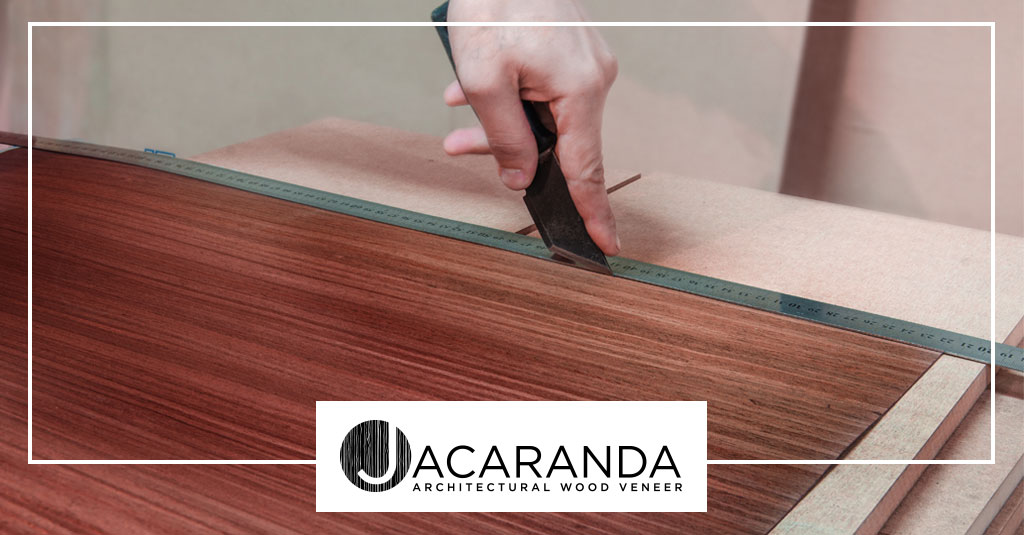 One of the most durable building materials, wood never goes out of style. Wood is a naturally renewable material that can be used in many applications, from framing and flooring to wall coverings and furnishings. While solid wood is often believed to be ideal, there are times when sustainable wood veneers can be the better option. Wood veneer is made by slicing wood into extremely thin slices, which are then bonded to other materials.
Environmentally friendly wood veneer has many practical applications and offers many benefits for a variety of projects, including:
Simplicity
Different figures and patterns can be made by slicing wood either directly from the tree trunk or from large blocks of wood called flitches. How the wood is sliced and the method of slicing can be used to create intricate patterns and bring out the wood's natural beauty.
This method makes it easy to create intricate patterns for highly detailed wood pieces, such as inlays. Veneer can be cut to size quickly and is available in a variety of stains, colors and patterns for nearly limitless design options.
Sequencing and Matching
The pattern of the veneer can vary slightly from one sheet to the next. Each sheet is manufactured using a sequence number so that users can match the sheets to create the final look of their choice. Panels can be book-matched to resemble the pages of a book, slip matched for a seamless-pattern or randomly matched for a more rustic look. This allows for a nearly endless combination of patterns that can be repeated over larger areas.
Strength
Solid wood tends to warp when exposed to humidity or other weather extremes. Because environmentally friendly wood veneer is bonded to a stable underlayer, such as plywood or MDF, it does not split or warp under harsh conditions. In some cases, the backing is thin and flexible enough to be applied to curves or corners without splitting, cracking or losing strength.
Thickness
Solid wood is dense and thick while wood veneer is 3 mm or less, making them the perfect material for applying to columns and other curved pieces such as furniture or instruments. Jacaranda's TransTec environmentally friendly wallcoverings are so thin that light can pass right through it, allowing for beautiful backlit walls, ceilings and statement pieces.
Environmentally Friendly
One of the biggest benefits of wood veneer is its environmental friendliness. Wood is a naturally renewable resource especially when harvested responsibly. However, solid wood requires much more material than wood veneer, which can get as much as three times more wood out of each log, and each log can be used in its entirety with minimal waste.
Jacaranda, Inc. is proud to offer environmentally friendly wallcoverings, wood veneer and wood-based building materials. For more than four decades, we have created fine wood veneer products in more than 100 species and numerous colors, cuts and configurations. Our patented methods allow us to get the most yield out of each log, and we practice environmentally responsible harvesting methods to preserve more trees for future generations. Contact us to learn more about our sustainable wood veneers and wood products or to schedule an appointment with our team.