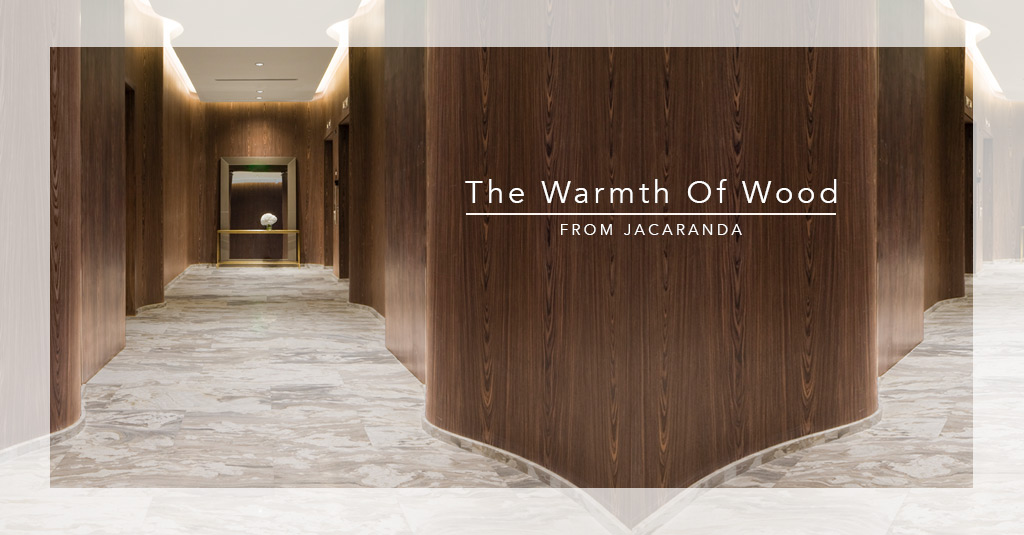 Primates have always been drawn to trees. The oldest known primates, purgatorius, were naturally arboreal creatures that lived about 65 million years ago. Since then, virtually all primates have been drawn to trees for food, safety and shelter. It's no wonder, then, that humans are equally drawn to trees. Research shows that people who live near trees have better cardiovascular and metabolic health and even better moods than those who live in heavily urbanized areas.
Bringing the Benefits of Wood Home
Even if you don't have access to plentiful green space, you can still bring that woodsy feeling into your home with natural wood interiors. While wood might not literally bring the outside in, it does offer a sense of continuity and connection to your environment. Natural materials like wood and stone appeal to our more primitive natures with calming, relaxing properties. Wood is at once simple and elegant; it is both plain and beautiful. Add it to every wall or just create a single focal wall for atmospheric drama.
This versatile material can add texture and color to your walls, ceiling or flooring and can be used to highlight specific features in your home. Wood can bring life to your unique interior design ideas, whether you're more drawn to rustic looks, simplicity or sleek, modern designs. With wooden walls, you'll bring the peace and regal beauty of the forest to your home year-round.
Versatile Natural Wood Paneled Walls
Jacaranda offers SanFoot, real wood veneer wallcovering for virtually every type of building with textures, species and palettes diverse enough to satisfy even the most unique interior design visions. Unlike the dark wood paneling of the 1970s, today's vibrant natural wood interiors are warm, lustrous and full of life and luster.
With more than 100 species from which to choose, Jacaranda's SanFoot can match any interior. Darker woods such as mahogany, teak or walnut have a rich, luxurious feeling that works well with a neutral palette for a sharp contrast. These deeply colored woods work equally well with saturated colors, such as crimson or emerald. Medium woods have a toasty, cozy color and feel that can be played up using similar hues, such as mushroom, taupe or butter. Honey or blonde colored wood walls can be highlighted using vibrant colors, such as cobalt, lime or sunshine yellow.
Take your design visions a step further using transparent wood. Jacaranda's one-of-a-kind TransTec is a revolutionary wood product that is cut so thinly that light can pass right through it. You can use TransTec for an eye-catching backlit statement wall or on a ceiling for muted lighting, better insulation and superior acoustics.
Wood's natural warmth, simplicity and versatility are largely why it has such a timeless appeal. Wooden walls bring in the natural beauty of the outdoors and can be mixed or matched with crown moldings, wooden furnishings, exposed beams, wooden ceilings and architectural panels. Jacaranda uses the most environmentally friendly manufacturing techniques to maximize the yield of each log while preserving and improving species for the benefit of future generations. Contact us today to learn more or to schedule an appointment with our team.