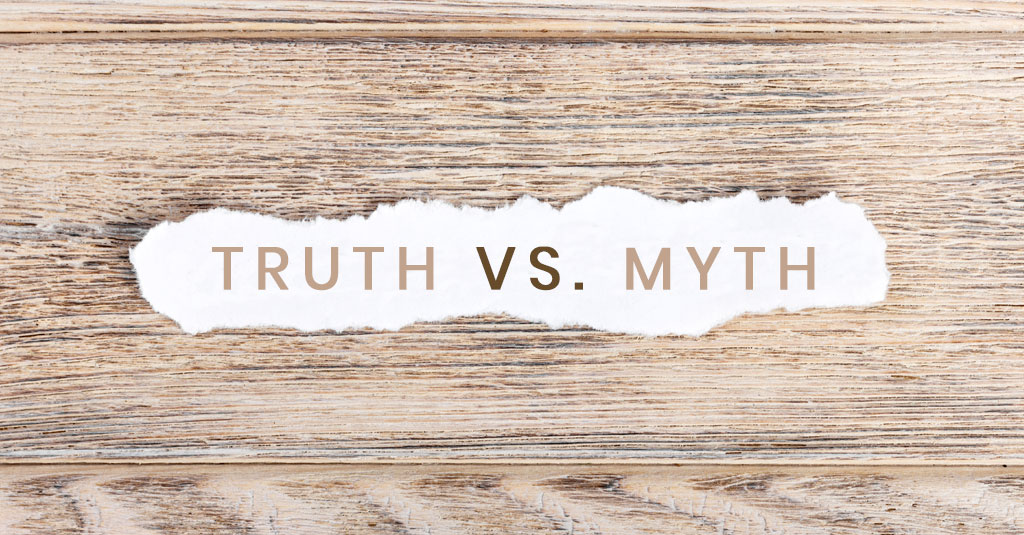 Does solid wood furniture turn your head? Do you cringe when you find out something is made with wood veneer? Do you automatically dismiss the idea of wood veneer wallcovering with visions of orange shag carpeting and unsightly dark paneling? The truth about wood veneers might just surprise you.
Myth: Wood veneer is a fairly new type of material.
Truth: Wood veneer has been used for centuries.
Artisans and carpenters have been using wood veneers to make fine furnishings, millwork and more. The art of veneering dates back to Ancient Egypt. Today, veneer is used in not just furnishings but also cabinetry, wallcoverings, columns, doors, ceilings and so much more.
Myth: Wood veneer is fake wood.
Truth: Wood veneer is real wood.
Wood veneer is made of the same real wood species that is used to craft solid wood pieces. The difference is that veneer is sliced wafer-thin and bonded to a strong core. This helps it retain its shape and makes it more resilient against temperature changes. Solid wood, on the other hand, tends to contract and expand with cold and hot temperatures, and humidity can worsen the issue, leading to warping and cracking. This is particularly problematic in pieces with moving parts, hinges and drawers. Because veneer is secured to a strong core, it is stable and secure and will retain its shape, size and strength.
Myth: Wood veneer is a cheap alternative to solid wood.
Truth: Good quality natural wood veneers are valuable investments in your property.
Many people confuse wood veneer with laminate, possibly due to the old-style laminate paneling they remember from 70s-era basements. This paneling was once the rage with its smooth, printed-on wood look and its shiny finish, but the trend didn't last long. Wood veneer is a far cry from laminate. Natural wood veneers are real wood products with unique natural grains, vivid colors and patterns, and a warm feel.
The Truth About Wood Veneers: Why Choose Veneer?
Real wood veneer is made from the same wood that's used to craft solid wood pieces, but it requires significantly less wood to achieve the same effect or create the same pieces. Unlike laminate, veneer's quality shines through with durability, beauty and class.
Wood veneer wallcovering is becoming increasingly popular as more people discover the many benefits. Jacaranda, Inc. uses natural and eco-friendly wood veneers that can be used for walls, cabinetry, millwork, columns and other architectural uses. These veneers are so thin that they can be wrapped around curves and corners, and they come pre-finished with attractive impact-resistant coatings to preserve their appearance and give them added strength. Jacaranda offers a wide range of veneer products in more than 100 species, a variety of colors and stains, and unique cuts and patterns.
About Jacaranda, Inc.
Jacaranda is proud to be FSC (Forest Stewardship Council) Certified and a member of the U.S. Green Building Council. They have patented their veneer process to get three times as much wood from a single log, saving trees and practicing responsible forest management. Each product they make is VOC-compliant with no added formaldehyde. They are committed to providing products that are safe for your property and our environment. Check out the site today to learn more or to schedule an appointment with our team.