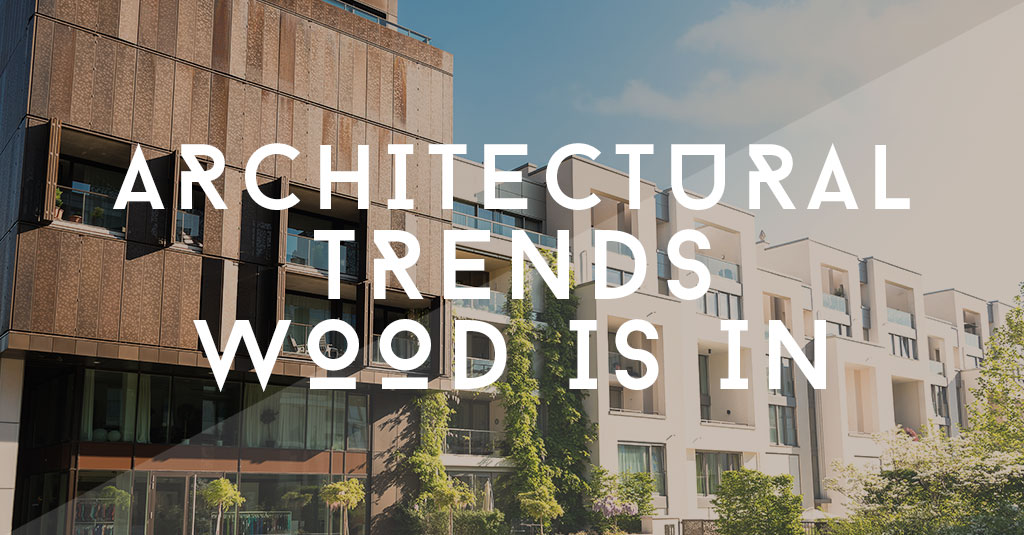 Advancements in technology are bringing change to the architectural world, making buildings smarter. While it's easy to change the interior décor of a structure, the exterior is much harder to modify, which is why it's important to have a distinct and detailed plan for the building process. Like in other creative industries, trends change every year, but the basics of good, solid building and structural integrity stay the same. Here are the five best architectural trends of 2017.
Structures that Blend with Their Surroundings
A major trend is to blend structures in with their surroundings. This is not only a growing trend, but it is also a green architectural one. Industry experts are taking the blending in trend a bit further by attempting to build structures that are almost invisible. To do it, they are using minimalist mirroring elements such as façade materials. Some are using LED lights instead. Examples of this style include the Tower Infinity in South Korea and the Avenue Leclerc Office Building.
It's All About the Timber
Timber has recently found itself in the spotlight. Coming in engineered, wood veneer and laminated styles, timber is today's architectural miracle material. Timber outperforms steel and concrete when it comes to strength, sustainability and quality. Builders are now using timber to construct entire apartment complexes. London has one of these structures as does Finland.
Public Spaces Take a Front Seat
With people embracing open kitchens, shared common rooms and communal dining rooms, it's clear that spending time together is important. Since public and private areas are blending into new kinds of shared space, the builders of modern structures are doing away with the idea that interior areas should have specific uses. Instead, new buildings embrace spaces that are open, natural and free.
Bridges that Inspire the Imagination
Architecture trends include artistic bridges, and they are growing in popularity. Professional bridge designers are sharing their artistic talents. When the world features the likes of the Dragon King Harbour River Bridge in China with its rippling curves, the Octavio Frias de Oliveira Bridge in Brazil with its crisp lines and the Henderson Bridge in Singapore with its psychedelic waves, it's clear that bridges are ready to make a statement.
Exposed Brick Keeps Finding a Way to be Cool
While exposed brick is generally associated with old school charm, technology is making it the best new wall texture. Architects and designers are using it pretty much everywhere. Modern-day offices, cafes and everyday living structures often feature the material. Millennials love things from yesterday, and since this generation is finally starting to invest in real estate, exposed brick walls are the perfect architectural trend for them, one that calls to mind the nostalgia of childhood.
Architecture Trends Bring Change to an Industry Steeped in Tradition
With technology, architects and designers can push the creativity envelope and make structures that inspire the imagination while bringing back yesterday's designs in an environmentally-friendly fashion. Jacaranda is a company that can help them do it. With 30 years of manufacturing building products, the company knows how to construct quality materials. From different wood material options to wood-based products like wood veneer, Jacaranda has green materials for every kind of construction project.