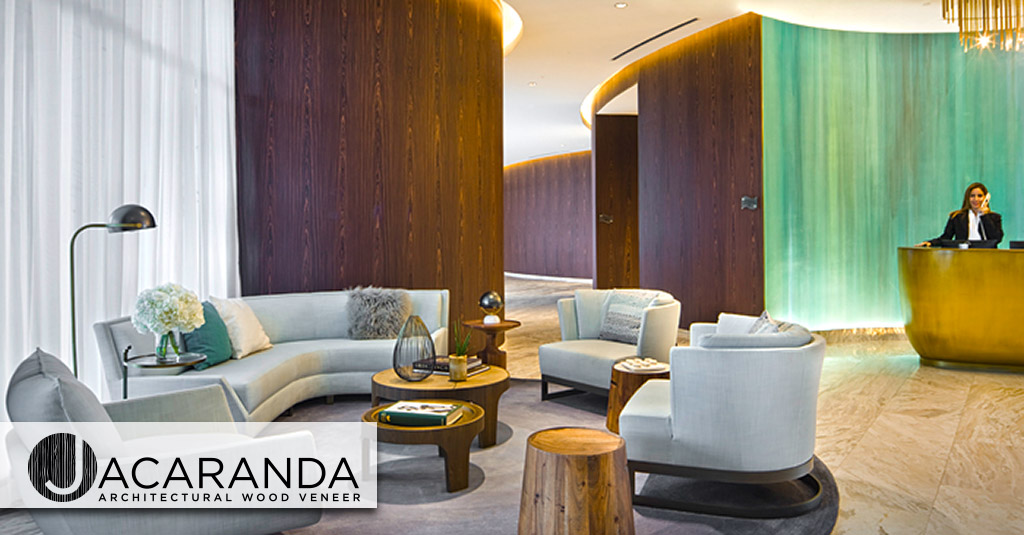 For centuries, people have chosen wood to build their homes, businesses and gathering places. It's one of the most enduring building materials, but it offers so much more with its warm feel and beautiful appearance. Wood is as versatile as it is durable.
Since the country's earliest days, wooden structures usually featured wooden interior walls, too. These interior walls were typically clad with wooden boards or shingles. These wall coverings were often plain, but sometimes, people opted for a more decorative look with beaded boards, fancy face panels and intricate molding and millwork.
Today's wood wall coverings are a far cry from the utilitarian walls of our ancestors. In fact, people can often choose from just as many colors, patterns and designs of wood as any other type of wall covering offers. Jacaranda makes it easy.
Popular SanFoot Wallcoverings
The renewed interest in wood as a design feature has led to some pretty innovative ideas and designs. Jacaranda has created a revolutionary line of wood veneer products to meet the demand, with easy-to-install products that add beauty to any environment.
Custom stains and finishes make it easy for you to transform your space with one-of-a-kind looks. One of our most popular products is SanFoot wood veneer wall covering, which can be used in just about any home or commercial application. Some of the world's most renowned enterprises and facilities have chosen SanFoot for its natural beauty and its practical applications.
SanFoot Wallcoverings are available in more than 100 domestic, exotic and recon species and endless color and pattern combinations. It can be matched precisely to existing fixtures or used for millwork, reception desks, columns, cabinetry, ceilings, millwork and more.
Unique Interior Design Solutions
If you're looking for something a little more exotic, Jacaranda also offers FineTec Wood Wallcoverings. FineTec is made to meet the same consistently high-quality standards of SanFoot but has a twist. This real wood veneer is reconstructed to simulate the look of exotic woods, rare burls, eye-catching figures and unique designs. With FineTec Wood Wallcoverings, you can choose from Ash, Ebony, Wenge, Zebrawood and other highly prized species without breaking your budget.
All Jacaranda products are designed with your needs in mind. We offer large sequence runs and end-matching so that you can cover even the largest walls and ceilings with ease. The 5-ply design is flexible enough to apply to contoured and curved walls, corners or columns. The protective polyurethane coating adds luster and shine as well as protection, and all sheets are Class A Fire-rated for your safety.
Simplicity and Affordability in One Beautiful Package
Our luxurious wood wall coverings are more affordable and easier to install than conventional wood products. The consecutively numbered sheets can be easily mounted to any flat surface, trimmed to accommodate other features, and installed quickly and efficiently. Unlike conventional wood wallcoverings, SanFoot can be installed much like vinyl wallpaper. It even uses the same tools as vinyl wall covering. The results are spectacular and will add that extra touch of elegance to any room.
Whether you are looking for classically graceful wood wall coverings or want something a little sleeker and more modern, Jacaranda has a unique interior design solution for you. Check out the website today or contact us to talk to one of our experts.