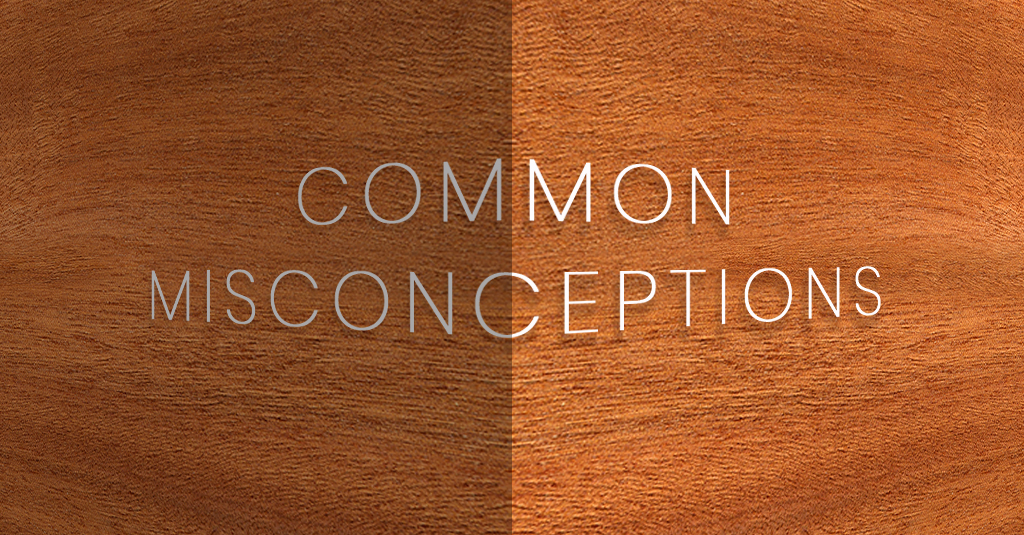 If your idea of wood veneer wallcovering comes from your grandmother's basement paneling, it might be time to reconsider. Wood veneer walls may have enjoyed their first real modern heyday around the mid-20th century. However, as wood veneer soared in popularity, so did attempts to recreate the look, which led to cheap and speedy composite imitation wood paneling. Today, wood is making a comeback, but the results are on a whole new level.
Modern wood solutions are made with premium species and designed to highlight the beauty of the natural wood. The natural veneer sheets can be incorporated in specific rooms, added as statement walls, or used throughout a home or office to create exactly the look and feel you want for your space.
First, however, it is time to sort through the myths and facts about this popular design element.
Myth #1: Wood veneer is fake.
Much of the paneling that was used during the 1970s was, in fact, made of plywood or laminate. The results were often not just "fake" but also unsightly. Today's real wood veneer wallcovering is far from fake. At Jacaranda, we use real wood veneer, slicing it wafer-thin before bonding it securely to a backing to ensure that it retains its shape.
The strong core of the backing gives wood veneer more stability than solid wood, allowing it to retain its shape, strength, and resiliency against temperature changes. In other words, veneer will not expand or contract the way solid wood does, and there is less of a risk of warping or cracking. With good care, veneer wallcovering will continue to look beautiful year after year.
Myth #2: Wood veneer is cheap.
That old-style laminate paneling lining so many basement walls of yesteryear was not exactly the priciest wallcovering. It was indeed cheap. Worse, it looked cheap, especially when seen against a backdrop of thick avocado or bright orange shag carpeting. Thankfully, wood veneer has come a long way from those days.
Modern real wood veneer wallcovering is made using real wood, and the natural grains are silky, the colors are rich, and the patterns are vivid. The wood has a warm feel and a glossy finish. There is nothing cheap or unfinished about our natural wood veneer. It looks premier quality because it is. Furthermore, while the price reflects its worth, it is still a more cost-effective solution than many other wallcoverings because it is designed to last.
Myth #3: Wood veneer is of poor quality.
Those cheap paneled walls you remember are long gone. Today's veneers are visually stunning, a breathtaking tribute to technology, design, and architecture all in one.
We use sustainably harvested wood to craft wafer-thin natural veneer sheets, which are then bonded to a variety of backers to create just the look and feel we need. The veneer can then be used for a range of applications, from walls and ceilings to millwork and architectural columns. Our veneers can be seen in some of the world's most recognizable educational facilities, public buildings, and arts centers, lending grace, beauty, and durability to the space.
Contact Jacaranda, Inc. today to learn more about our wood solutions or schedule an appointment with one of our design specialists.