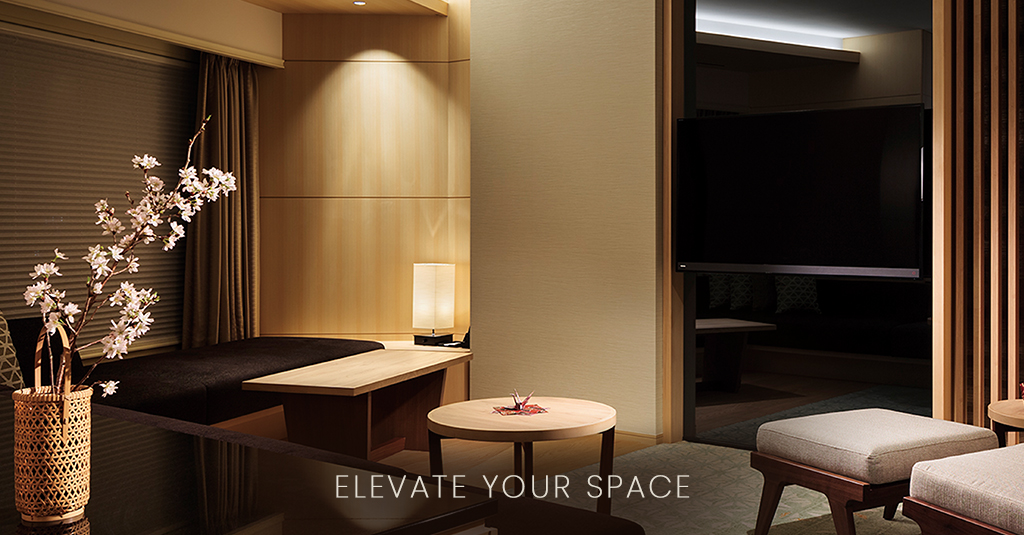 Elevate Your Space with Wood Veneer Wallcoverings
When it comes to design trends for the upcoming year, sustainability is at the top of every list. Wood is an eco-friendly building material that fits well with biophilic design schemes, surrounding us with a natural, organic aesthetic that supports feelings of health and wellness. Whether you want to transform your entire building, a single room, or simply a statement wall, wood can elevate your space and take your design to the next level.
The Versatility of Wood Veneer Wallcoverings
1. Warm and Welcoming
Wood has historically had a warm, rustic feel. Using wood in combination with weathered stone and similar natural elements can give your building a friendly, inviting feel and a recognizable character.
2. Stately Sophistication
While we may be most familiar with the rustic nature of lumber in conventional design schemes, wood can also lend a certain chic to a room. Think of vibrant mahogany, striking Bubinga, lustrous ebony, and lush Brazilian rosewood, which is also known as jacaranda. These lovely wood species are rare but accessible thanks to FineTec and SanFoot Unique, which can give any space a luxurious look and feel especially when paired with the right accents and design elements.
3. Chic and Modern
Mix wood walls with metal, concrete, and similarly sleek design elements for a chic modern space with crisp, clean lines. Wood walls can add warmth to tall rooms, create a visual frame for vast windows, and can lend color to a monochromatic scheme.
4. Bold and Bright
Taking your wood to the next level may require a little bit of creativity, but with Jacaranda's TransTec, it is easy. TransTec is thin enough to allow light to pass through, making it excellent for light fixtures and backlighting. Wood walls using TransTec and built-in lighting look incredible in contemporary spaces, adding eye-catching light and luster.
5. Renewed and Revitalized
Industrial spaces tend to bear the scars of their pasts. Rather than concealing and hiding the brick-and-steel elements, you can use well-placed wood walls to offset and balance the overall look while adding sleek style and warmth.
What is Wood Veneer?
A wood accent wall contrasts beautifully with simple backgrounds or dramatic artwork. The warmth of the wood adds a cozy, comfortable vibe while still retaining its luxurious feeling. It works in virtually any setting, any design scheme, and with any aesthetic.
When it comes to taking your space to new heights, wood makes it easy. To create our fine wood veneers, we cut logs into wafer-thin sheets before bonding them securely to a backer. Prefinished with two urethane matte coats (30% and 70% sheen also available that gives shine and luster while protecting against impacts and damage).
If you are interested in learning more about remodeling, redesigning, or refreshing your space with wood veneer wallcoverings, we can help. At Jacaranda, our line of wood products includes an extensive array of eco-friendly wood veneers, which are available in more than 100 species and a vast selection of colors, cuts, dyes, prints, and patterns. Contact our team today to find out more about what is wood veneer or to schedule a consultation with our design specialists.