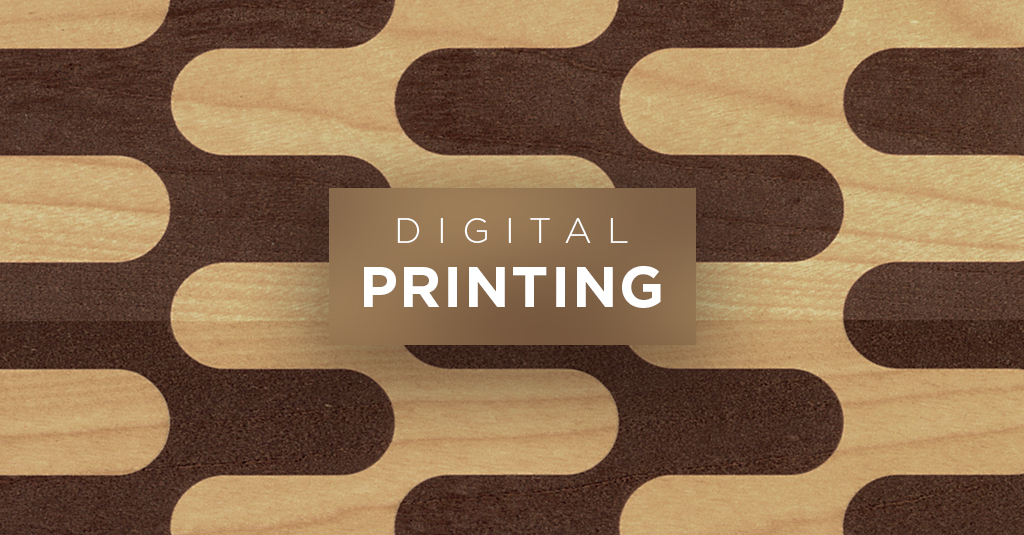 Jacaranda's wood veneer products are designed to help you transform your space with fully customized wood options. Our selection of species, cuts, and products offer unparalleled options through SanFoot Unique. SanFoot Unique is a one-of-a-kind product that puts the power of design in your hands. With it, you can use wood as your canvas to turn your walls into magnificent works of art. If you can imagine it, we can create it.
As with our other Jacaranda products, SanFoot Unique is an architectural grade wood veneer wallcovering that installs much like a vinyl wallcovering but has features unlike any other wood product. It is available in an extensive selection of species and cuts as well as stains and finishes that can add beauty, personality, and functionality to your home or office. You can use it to print logos, silhouettes, or images and opt for a single color or a rainbow of shades and brilliant tones using our four-color printing process. The result will be a crisp, clear, beautiful image that can act as a focal point for your space.
Whether you add your images to a single sheet for a stunning statement wall or repeating images for a cohesive look, the results will always be breathtakingly unique.
The Benefits of Digital Printing
Digital printing makes it easy to transform your wood walls into works of art. Our high-speed, high-definition digital printing process can transfer your images onto our high-quality veneer for a wide range of applications, including wall coverings, ceilings, cabinetry, and more. The process makes mass customization and large production runs easier and more affordable. It is especially beneficial for commercial and office environments where branding and appeal can be critical to your success.
There are many other benefits to installing SanFoot in your space, including:
Complete design flexibility with limitless design options, including your choice of more than 100 species, cuts, stains, and finishes as well as your own patterns, brand, designs, logos, and photos from which to choose
High-quality images, including photo-like images in some cases
Substrate versatility, which allows us to recreate your desired images on wood
Fast turnaround, which limits your downtime and allows you to get back to work faster
Brilliant results using high-quality materials, state-of-the-art techniques, leading-edge printing methods, rare and exotic recon species, and custom stains and finishes
Digital printing is an effective and versatile option for corporate branding, custom designs, and unique patterns and prints. At Jacaranda, our team offers a variety of species and cuts as well as stains and finishes to create the exact look you want and need for an endless array of design possibilities. When installing SanFoot Unique, we can also use block and plank patterns for one-of-a-kind configurations to bring your vision to life. If you can imagine it, we can do it.
If you are interested in learning more about Jacaranda's architectural grade wood veneer wallcovering, contact us to schedule a consultation with a member of our design team.