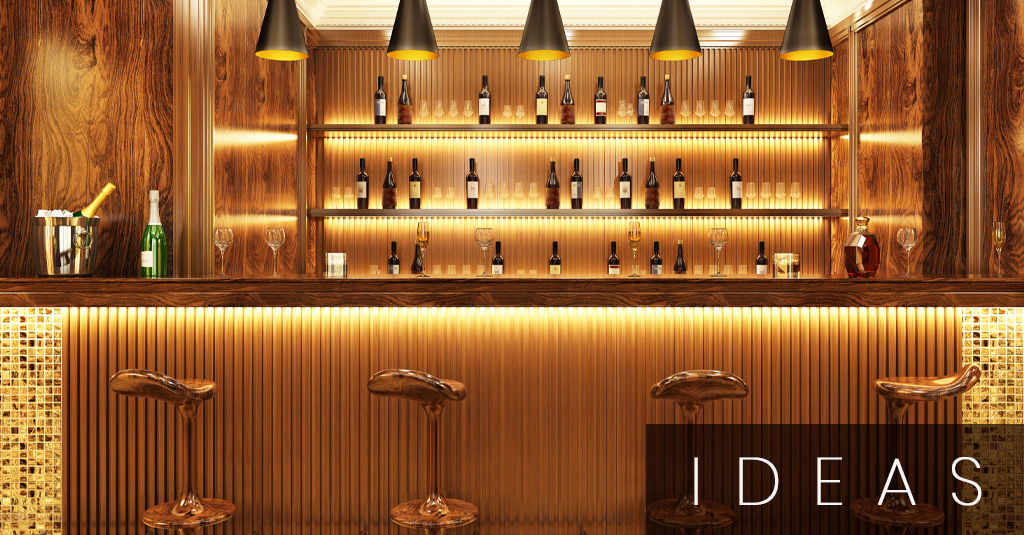 If your home or office needs an update, there might be no better option than wood veneer. While you might first think of stately wood-lined libraries when you think of wood veneer wallcoverings, wood is so much more than that. At Jacaranda, our wood veneer can be used anywhere that you would use a conventional vinyl wallcovering. With a choice of more than 100 species and virtually limitless combinations of colors, palettes, cuts, and patterns to match any style or aesthetic, you can create exactly the look and feel you want with wood.
What Can You Do with Wood?
Jacaranda's SanFoot wood veneer combines the organic appeal of natural wood with the versatility of wallpaper so that you can use it anywhere and any way you want. The visual warmth of wood is naturally appealing, which is why it is so popular as an eco-friendly design element. Designing with wood begins with choosing the right species and color and then adding texture and visual interest through grains, patterns, and different types of wood veneer.
Whether you have modern, contemporary, or classic tastes, there is surely a wood veneer just for you. Our extensive selection of wood veneer wallcoverings can transform any space with color, texture, and vibrant life.
Create a Strong First Impression.
Use dramatic color, texture, and laser cuts to set the scene in your lobby or entryway and wow your guests or visitors. SanFoot Unique offers custom inlays and digital prints that can be used to incorporate designs, corporate logos, or other prints for walls, ceilings, custom cabinetry, and more.
Draw Out Details.
Architectural details can get lost in large or busy spaces. Make the most of a room's best or most dramatic features by wrapping them in wood veneer with bold or contrasting colors or textures. SanFoot is highly pliable and can be wrapped around curves, columns, and 90-degree corners, giving you endless customization options.
Keep Things Moving.
Halls, stairways, passages, and elevators are often overlooked, but with FineTec, SanFoot, FineTec or other types of wood veneer products from Jacaranda, they will catch your eye. FineTec simulates rare and exotic species and beautiful burls and grains and can be custom stained to match any interior. The durable finish is hard-wearing and can stand up to even your highest-traffic areas.
Draw Eyes Up.
The traditional white ceiling has had its heyday. Leave it in the past and move forward towards something more dramatic. Wood veneer is easy to apply to ceilings and offers a fresh, sleek, beautiful alternative that draws eyes up and captivates observers.
Make a Statement.
While enveloping a room in wood can create a cozy feeling, using wood for a statement wall offers a strong visual focal point that can tie an entire look together. Use complex geometric laser-cut patterns or sleek simple straight grains in modern spaces or richly colored mahogany for a bolder backdrop. Try custom inlays or backlit TransTec to really catch the eye and add breathtaking details.
At Jacaranda, your imagination is the limit. Contact us today to find out more about what you can do with wood wallcoverings or schedule an appointment with our eco-friendly design team.