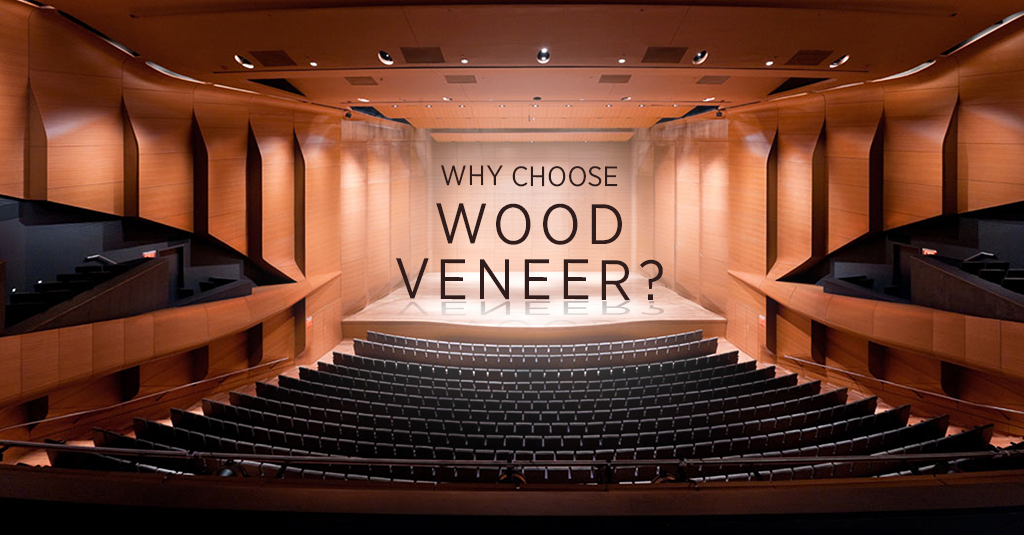 Few materials carry the history, beauty, and durability of wood when it comes to home and business decor. However, solid wood can be expensive and may have a few drawbacks. At Jacaranda, we marry all the benefits of solid wood with the convenience of a conventional wallcovering with our SanFoot real wood veneer.
If you are on the fence, we can give you three great reasons to choose a real wood veneer wallcovering for your next project.
1. Wood veneer is real wood
Forget those wood panels and wallcoverings dating back to the 1970s. We use real wood applied to a strong, durable substrate to create our wood veneer wallcovering. This design means that our wallcoverings can withstand temperature and moisture extremes that could damage solid wood and lead to splitting, warping, or cracking. However, because we use real wood to craft our veneers, each sheet is breathtaking with eye-catching grain patterns, incredible depth brought out by custom stains, and that warm look and feel that you can only get from natural wood products.
Our SanFoot veneer can also be treated like any other wood product, which means that you can stain, dye, or otherwise alter it without damaging the wallcovering.
2. Wood veneer is flexible and versatile
Unlike solid wood, which can crack or warp under certain stresses, our wood veneer is both strong and flexible. We make our veneers using a patented process to slice our veneer incredibly thin, and then bond it to one of several backings, based on your needs and design plans. You can then apply our wallcoverings to curved surfaces, columns, and radius corners. You can use it on walls or ceilings, and we even offer transparent backings that allow significant light to pass through, giving you even more design options for your space, making it one of the most versatile wallcoverings available today.
3. Wood is environmentally friendly
Wood is a natural, environmentally friendly product created using naturally renewable resources. Wood is one of the most environmentally friendly products you can use, and Jacaranda's methods are designed to maximize efficiency and eco-friendliness.
Rather than cutting wood from a log, we slice each log into incredibly thin sheets. Our process enables us to get three times as much veneer from a single log! There is no waste associated with the process as any sawdust that is produced can be repurposed and used in other areas.
Our wood is also nontoxic. Each sheet is Class A fire rated, VOC compliant, and made without added formaldehyde. We support and are part of the U.S. Green Building Council and Forest Stewardship Council, and we are proud to use the safest, most efficient methods when it comes to obtaining and crafting our wood veneer products.
Wood veneer is increasing in popularity and for good reason: It has all the benefits of wood because it is real wood, and it is also flexible, versatile, durable, and eco-friendly, making it the ideal choice for any space. For more than 40 years, Jacaranda has been a leading wood veneer provider and manufacturer. We have extensive experience in the field and can help you with any project. Call us today to learn more about your wood veneer options or to schedule an appointment with a member of our design team.