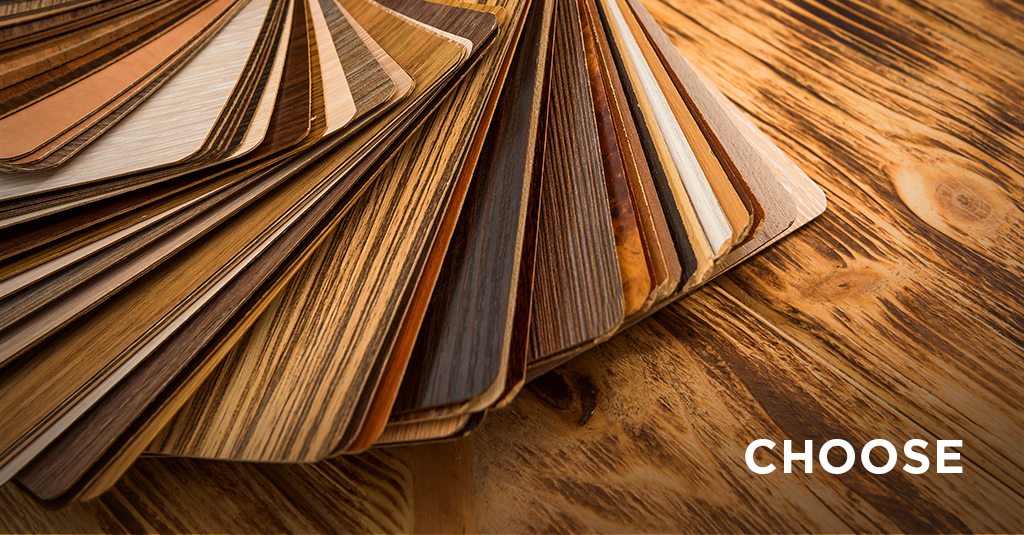 Architectural woodwork, including cabinetry, doors, moldings, trims, and ceilings, adds beautiful details and character to homes and buildings and can be visually stunning design elements. For years, custom millwork has required extensive time and artistry to complete, using intricate tools and techniques to craft highly detailed pieces to exacting specifications. Today, you may have another option for your millwork: SanFoot architectural grade veneers. Here is what you need to know when deciding between SanFoot and architectural woodwork.
Fast (Half the Time), Easy, Affordable Installation
Because architectural millwork is made with solid wood and veneer panels, it can cost significantly more. SanFoot veneer is made differently. SanFoot is made with real wood, but it is cut thin and bonded to a substrate that can then be bonded to drywall much like a vinyl wallcovering. This makes it incredibly versatile. In fact, SanFoot can be installed even on curved surfaces, corners, and columns. The installation can often be completed in less than half the time of conventional millwork.
Environmentally Friendly Solutions – Saves Valuable Resources
Wood veneer has been used in furniture-making and millwork for hundreds of years. To craft it, a log is sliced incredibly thin, much like a sheet of paper, and then bonded to a stronger core. This core may be a stronger, firmer substrate, such as plywood or MDF, or it may be thin and flexible, such as fabric or acrylic. Unlike solid wood, which expands and contracts when exposed to temperature changes, wood veneer is stabilized by the core and remains strong regardless of temperature, which makes it an excellent option for millwork.
SanFoot's real wood veneer wallcovering is strong and stable. However, it also consumes less than 1/50th of the resources needed to produce conventional architectural millwork. We use a micro-thin veneer slicing technique, which triples the yield of AA-grade architectural veneer logs, enabling longer visual sequencing and maximizing the resources we have. Our requirements for producing, transporting, and installing our architectural grade veneers have vastly lower carbon footprints compared to equivalent millwork. In other words, SanFoot is simply a more environmentally friendly choice.
Beautiful, Customized Results – Large Sequenced Runs
Both SanFoot and SanPly wood veneer wallcovering products are available in more than 100 species and a variety of cuts and colors. We offer custom staining and finishing options to expand your customization options even more. Our methods allow for unparalleled sequencing, color, tonality, and graining consistency over more than 100 sheets of 3'x10' or 4'x10' veneer compared to just 10 to 15 sheets of standard millwork veneer.
All of our real wood veneer wallcoverings are Class A Fire Rated and come prefinished with two coats of polyurethane with a low 30 percent sheen. Custom stains and Elite finishes are available as needed. We also offer a variety of other fine veneer products to meet your needs, including digital printing, laser cutting, and transparent veneer for unique backlighting options. Visit Jacaranda today to learn more about our revolutionary real wood veneer wallcoverings or to schedule a consultation with a member of our design team.