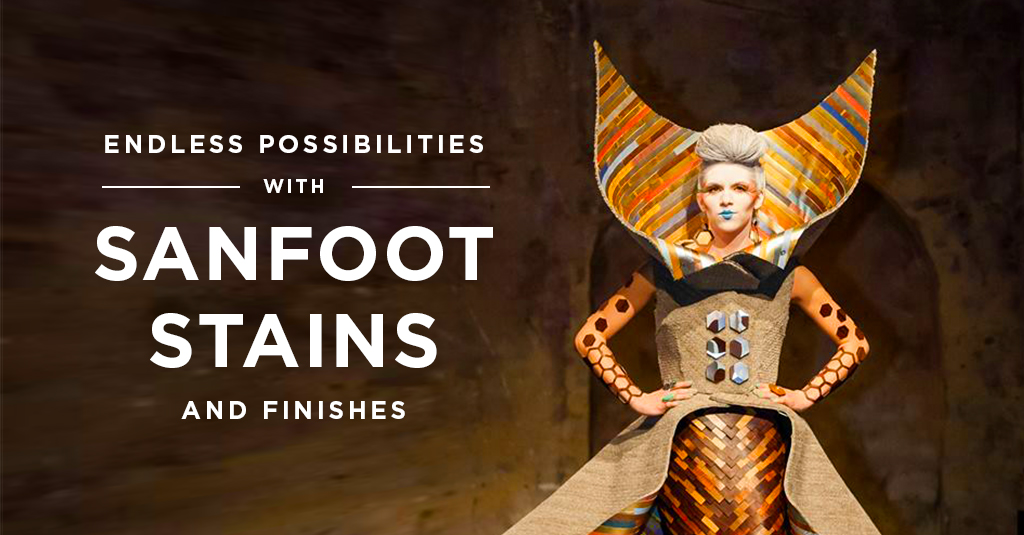 People have used wood to build and furnish our homes for almost as long as we have been building homes. Wood comes in an almost startling array of colors naturally, from blonde, gray, and tan to brown, red, and nearly black. Shades within those color ranges can vary in depth and intensity, providing you with a wealth of options. Still, you might crave something more to create a truly distinctive space. At Jacaranda, we can give you those options. We offer custom SanFoot stains and finishes to ensure flawless veneer matching in any scenario. Our beautiful natural wood veneer wallcovering comes in a variety of cuts and patterns to create exactly the look and feel you want. Here is what you need to know about the endless possibilities of Jacaranda.
What is Wood Stain?
If you merely wanted to add color to your wood, you could paint it. Staining goes further than mere paint, however. Stain is a special oil, alkyd, or resin that penetrates deep inside the wood, binding to the pigments in the wood to add color and depth. When we apply stain to your veneer, you not only get a brilliant color but also beautiful highlights, a deeper grain, and a lovely new look for your veneer. Whether you choose a natural color stain or take a walk on the wild side with a bright red, vibrant orange, or rich teal, stained wood is guaranteed to visually stun and add appeal to any surface to which you apply it.
When choosing a stain, you may consider several factors. Do you have a specific color scheme in mind? Is corporate branding a consideration? Are you seeking complementary colors or matching colors? The finish will also play a role in the final look of your stain. At Jacaranda, we use a polyurethane coating with a low 30 percent sheen as a standard, which helps bring out the color and grain while protecting against damage from scrapes, scratches, and impacts. However, you can customize your finish to increase or lessen the shine and add greater impact resistance in high-traffic areas.
Finally, the look of your new veneer wallcovering depends not only on the stain and finish you choose but also on the wood and cut. At Jacaranda, we offer more than 100 species of wood for our SanFoot veneers, which are available in a variety of cuts. We can show you the different ways the stains will affect different species and cuts to make the right choice to reach your design goals.
Personalized Products for Customized Solutions
At Jacaranda, we offer unique stains for your SanFoot veneer wallcovering. Our team of chemical scientists can create any color combination and any texture to complement or match your desired color scheme. We also offer hundreds of different stains from which you can choose in our quick ship stain program to personalize your veneer.
Our unique stains make it easy for you to create the right wallcovering for your space. No longer do you have to settle for what is available or content yourself with standard options. With our personalized stains, you can have a rainbow of colors, stains, and dyes available at your fingertips to transform your space. Whether you want bright colors, lush stains, or high-gloss finishes, Jacaranda has you covered. Visit us today to find out more about veneer matching and staining or to schedule an appointment with one of our design specialists.