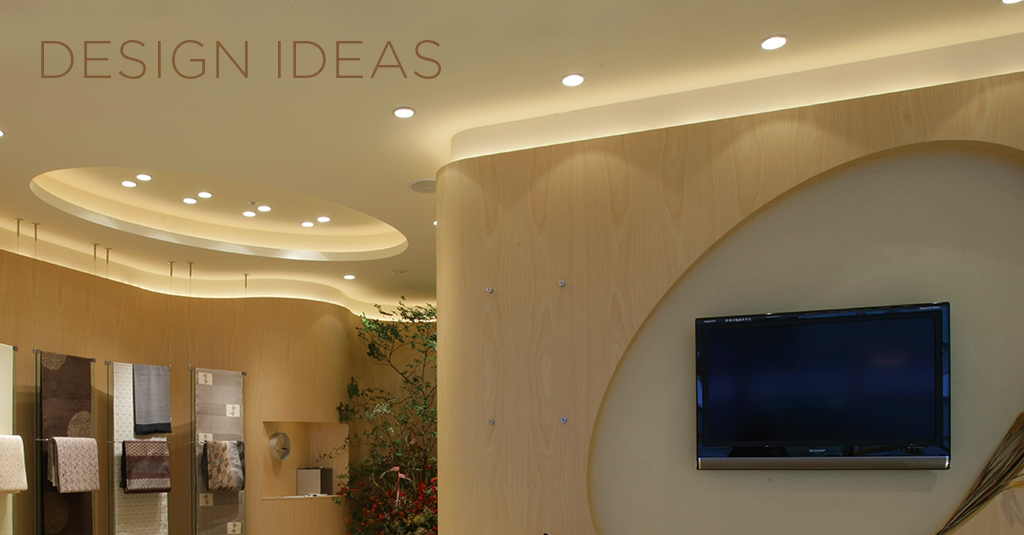 In a crowded retail world, how can you make your space stand out from the rest? Your products and services might sell themselves, but you still must capture the attention of your target audience. Marketing, branding, and design all work together to draw and hold the attention of your clientele. We can help you create a space that feels bright, welcoming, and appealing while showcasing your best features. Here is what you need to know about using wood veneer wallcoverings to create one-of-a-kind design ideas for retail spaces.
1. Use seamless cohesive design features to create eye-catching aesthetics.
Retail has come a long way over the years. Today, people want not only to shop. They want a complete experience, and you can provide them with that experience the moment they walk into your establishment. The products and services are just a part of that experience. The lightning, design, and overall ambiance also matter, and all of that begins with a vision. At Jacaranda, we can help you bring your vision to life using all-natural real wood veneer products that highlight your brand and all its possibilities without distracting from your offerings or overwhelming your clientele's senses.
We have worked with thousands of retailers, malls, department stores, boutiques, grocery chains, and others, including:
Nordstroms, CA
Saks Fifth Avenue, NY
Anne Klein Stores
Elizabeth Arden Salons
Cole Haan
Our veneer is ideal for use in walls, columns, architectural panels, millwork, doors, cabinets, millwork components, lighting, accents, ceilings, and more, as you can see in Lane's Furniture Showroom in Atlanta. The Zebrawood quarter-cut veneer panels offer a striking backdrop against which their products can be beautifully displayed. Imagine what we can do in your space.
2. Distinctive organization and smart product placement
Chaotic color schemes, busy patterns, and disorganized displays will leave your customers scratching their heads and feeling bemused. Instead, a sleek, stylish design carefully arranged and beautifully situated will capture and hold your clients' attention. The best retail establishments have made product placement an artform, showcasing not only their products but also the many possibilities. You can see this in action at Saks Fifth Avenue, which has used San Foot Anigre Quarter Cut random match block veneer to create a distinctive yet uncluttered backdrop for their products.
You can use real wood veneer, too, as a single statement wall behind a display or to highlight a cabinet or reception desk. Use our SanFoot for a versatile veneer, available in more than 100 species and designs, or TransTec for brilliantly unique backlighting options.
3. Clear branding
Creating an iconic brand means creating an unforgettable experience for everyone who enters your space. Your personality will be distinct, your message will be clear, and your clientele will be loyal. Branding efforts should not begin and end with an ad campaign but should rather be infused consistently throughout your retail space, much like the masterful immersive experience that is the Starbucks Reserve Roastery in Shanghai.
The roastery takes both coffee and design to the next level. The roastery is designed to elevate coffee to an artform, roasting and brewing it against a backdrop of exquisite features, including a ceiling crafted of the finest Walnut Flat Cut veneer ceiling hexagonal ceiling tiles and teas served behind a breathtaking jade tea bar. By downloading the roastery's app, guests can skip the queue and order directly from their phones. They can also earn special badges for exploring the space and unlock filters for completing quests.
Shanghai's Starbucks Reserve Roastery was thoughtfully and carefully designed supporting both local workers and farmers and emphasizing sustainable building methods. Jacaranda is proud to be a part of this effort. Jacaranda's wood veneer wallcoverings are responsibly sourced, sustainably harvested, and carefully cut to ensure minimal waste. Just as important, Jacaranda is fully committed to eco-friendly techniques, materials, and designs from harvest to installation.
Visit Jacaranda today to learn more about design ideas for retail or to schedule a consultation with a member of our design team.