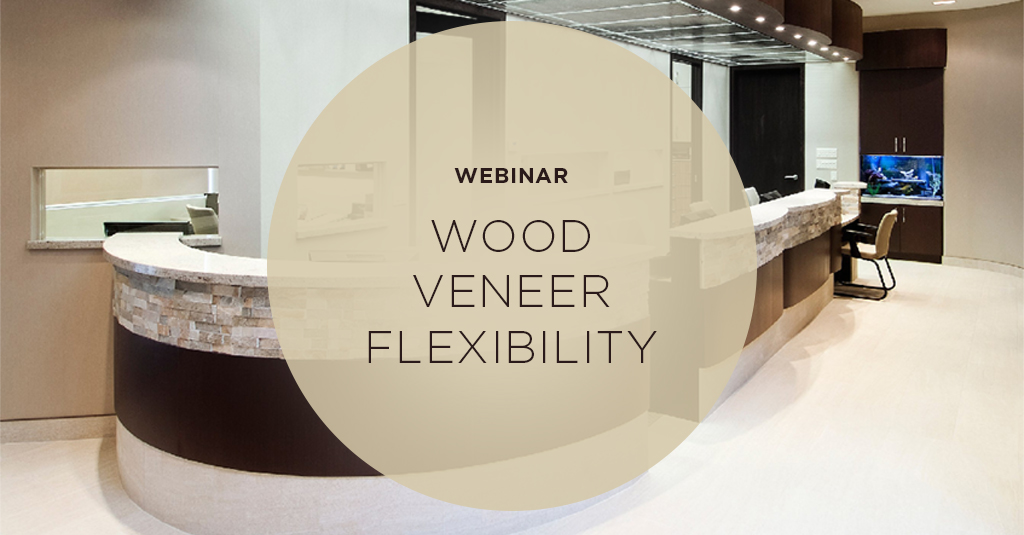 Wood veneering has a distinguished history dating back to ancient Egypt, but this revered art form has come a long way over the years. From decorative tiles and elaborate furniture to environmentally friendly wall coverings and luxurious millwork, veneer is a versatile turnkey solution that can transform any indoor environment. We at Jacaranda, inc. are pleased to announce our latest offering: "Flexibility in Wood Veneer" webinars intended to help our clients learn everything they need to know about this functional, beautiful, eco-friendly material.
AIA Continuing Education Credits
Our new webinars are designed to help you better understand the applications, technologies, and uses of natural veneer wall coverings and other products. Completion of the webinar will grant you a 1-hour Health Safety Welfare credit towards the American Institute of Architects Continuing Education System.
The American Institute of Architects educates and advocates for those in the design, construction, and building industries and provides public outreach to help expand architectural opportunities. Jacaranda's webinar is an excellent opportunity provided at no cost for you and your staff to earn credits and build your business.
Expanding Your Options, Growing Your Client Base
Veneer is versatile, but do you know how to market it most effectively? At Jacaranda, we are committed to helping design professionals, distributors, and others learn how to best integrate natural wood veneer technology into their products. We can help you meet your budget, mitigate acoustics, and create innovative designs all with one beautifully eco-friendly product: wood veneer.
Our webinars showcase the incredibly thin 0.2 mm wood veneer we use and how it reduces the technical challenges that are often associated with thicker veneers. We can help you learn about the latest veneer technologies and use those technologies to your best advantage and communicate the benefits to your clients, too. We will help you open up new channels and opportunities.
Jacaranda's Webinars: Designed with You in Mind
Jacaranda's "Flexibility in Wood Veneer" webinar is user-friendly and produced for maximum benefit. Our expert facilitators have completed in-depth studies and participate in on-going training so that they can provide you with the best and latest information at all times. Our easy-to-follow Power-Point presentations are attractive and visually appealing to keep you engaged and involved as you learn more about the highly renewable, greatly in-demand premium wood species we use.
During the webinar, you and your team will learn about the various slicing and matching techniques, the differences between natural and reconstituted wood veneers, the best ways to assemble veneers into usable systems, and more.
There is no charge for our webinars, which are suitable for a wide range of design and building professionals, including:
• Architects
• Building owners
• Interior designers
• Industrial designers
• Interior architect
• Project designer
If you would like to learn more about using quality veneer products in a variety of applications, Jacaranda's Flexibility in Wood Veneer webinars might be right for you. Contact our team today to learn more or to get started on your continuing education journey.