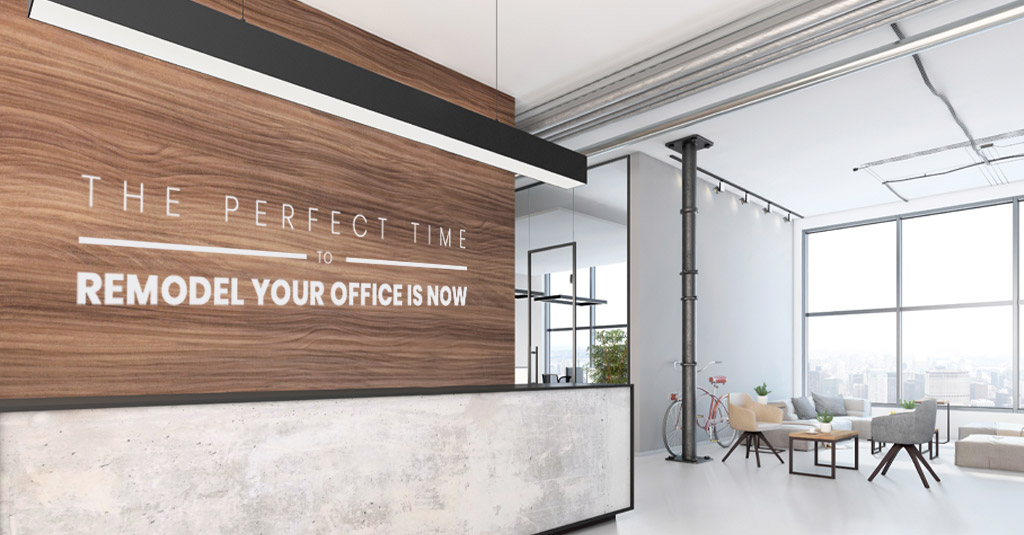 2020 has brought some pretty big changes and some uncertainty. The coronavirus pandemic, which began late in 2019, has rapidly changed not just the way we live but the way we make a living. Although we've had to change a lot, that's not necessarily a bad thing. Since many offices are working remotely, businesses can take this opportunity to invest in an interior makeover. If you want to update and remodel your office space, Jacaranda can help you make it happen.
The top design trends for 2020 will fit in well with welcoming your team back to a fresh new office. At Jacaranda, we are seeing an increase in:
1. Natural design elements
Biophilic design is soaring in popularity. This trend uses various natural features and elements designed to keep us grounded and connected with our natural environment. Think of wood, stone, fountains, and hanging plants along with plenty of natural light sources.
Our SanFoot natural wood veneer is available in more than 100 species to help you create a warm, welcoming environment for your team so that they can be happy, creative, and productive. We also offer other veneer products in exotic and recon species to fit any interior style and meet your needs.
2. Sustainable materials
Now more than ever, the focus is on sustainability. Natural and organic design elements such as Jacaranda's sustainably sourced wood veneers are an excellent choice. Our wood wallcoverings are designed to maximize aesthetics while minimizing the effects on the environment. We use advanced cutting techniques to get three times as much wood out of each log. Our team also practices responsible forestry management to ensure a healthy and plentiful supply for future generations.
3. Warm, welcoming spaces
After days or weeks spent at home, your team will be excited to get back to work. Welcome them with warm, luxurious-feeling wood walls that bring the feeling of the outdoors inside. Cold, sterile office walls are very much a part of the last decade. We're seeing natural materials, airy spaces, and bold or rich colors to bring it all together.
Wafer-thin TransTec from Jacaranda for backlit panels will envelop them in warm luxurious light while FineTec can create a lush feeling with rare figures and original designs. Use SanFoot Unique with your chosen design or corporate logo laser-cut into the wood or TransTec for a warm glow that brings your space to life.
About Jacaranda, Inc.
Right now is a fantastic time to remodel your office or give your corporate space an interior makeover. With remote working opportunities, there is minimal downtime involved, and Jacaranda's team is experienced with all necessary safety precautions to ensure the best experience possible.
Our natural wood veneer products can be found in some of the world's best-known establishments, including health-care facilities, educational facilities, restaurants, entertainment venues, corporate headquarters, fine hotels and more. We offer real wood products that add beauty and grace to any environment. Contact our team today to learn more or to schedule an appointment with our design team.