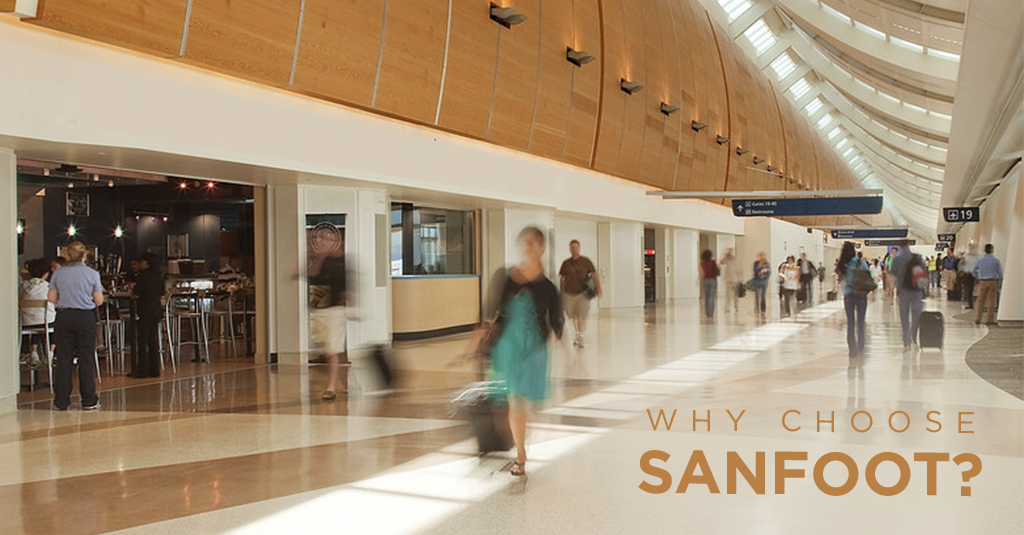 Are you ready to take your retail or corporate space to the next level by using wood veneer for walls? Design trends come and go, but in recent years, we've seen an increasing shift towards sustainability and biophilic design. Wood veneer fits well with these eco-friendly style movements with its natural, organic aesthetic and its warm, relaxed mood. Whether your goal is to create a single stunning statement wall or transform an entire building, wood veneer wallcovering can elevate your space.
1. Understanding Your Options
Wood is one of the most versatile design materials. At Jacaranda, we have virtually endless customization options for our wood veneer, allowing us to create beautiful colors, cuts, and styles of wood veneer to create wallcoverings that set the groundwork for stunning decor. The various cuts can create different grain patterns and breathtaking visual effects.
We have more than 100 species from which you can choose, including many common species and exotic and recon species to create just the look you want. We also offer a variety of stains and dyes to enhance the natural look of the wood and highlight the beauty of the grain. We can add custom color for enhanced branding or design and have custom finishing options available as well for added shine and durability.
2. Adding Accents, Design, Appeal
Creating the ideal look for your space is the next step toward elevating your space. What message do you want to convey? Are you trying to emphasize your brand or create a specific mood? It all begins with your space. The right color scheme is a good place to start. The colors you choose add cohesion and personality, ensuring that each aspect of your space works together.
With wood veneer, you can create any look you want, adding anything from stylish sophistication to a warm and welcoming feeling to your space. The right wood wallcovering sets the tone while accents and decor highlight various features to complete the overall look and feel of the room.
3. Bringing Your Vision to Life
Once you have explored your options for species, cut, color, and finish and have decided on a design scheme, it is time to bring your vision to life with your new veneer wallcovering. At Jacaranda, we make it easy with an installation process that is as simple as installing conventional vinyl wallcovering. Our wood veneer is real wood that is bonded to a strong substrate, a design that is strong and durable yet flexible enough to be applied to curved and contoured surfaces. You can even apply our veneer to radius corners!
SanFoot is also an environmentally friendly product made with naturally renewable resources and crafted with a patented process designed to get three times as much wood from each log compared to conventional veneer. Our process results in virtually no waste and the sheets are Class A fire rated, VOC compliant, and made without added formaldehyde.
At Jacaranda, we are committed to helping you bring your visions to life. We are part of the U.S. Green Building Council and the Forest Stewardship Council and are committed to using only safe, efficient methods for harvesting and crafting our fine wood veneer wallcovering. Contact us today to learn more or to schedule an appointment with a member of our design team.