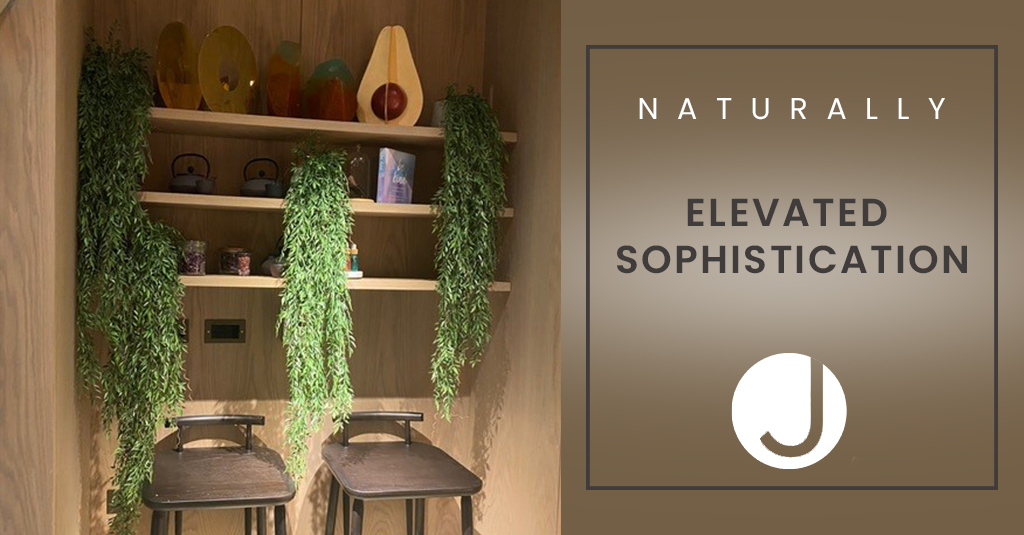 Veneers have been used for thousands of years to transform and beautify everyday objects. From the artisans of ancient Egypt to 16th-century furniture makers, veneer has a long history of use in many applications. Designers and artisans today continue using veneer in many ways, including transforming walls, fixtures, molding, furniture, and more. While it looks and feels luxurious, it is a cost-effective and natural material with a beauty all its own.
The Many Benefits of Real Wood Veneer
The timeless appeal of wood veneer is what first draws many people to this versatile material, but the many benefits of veneer are what ultimately tip the scale in its favor. The growing interest in environmentally friendly materials is one big factor in choosing veneers. Wood veneer is a natural material that can be reused and recycled. Less wood is needed to craft wood veneer than is needed to build solid wood pieces, and this means that we need fewer logs to create our veneer products. At Jacaranda, we use an exclusive patented process that allows us to get three times as much veneer from a single log! The thin sheets of wood are then bonded to a secure backing, which could be acrylic, fabric, or another material depending on the use. This not only results in a durable, flexible sheet of veneer but also reduces the environmental effects.
The heightened demand for eco-friendly products has also inspired many people to incorporate biophilic design elements. Biophilic design refers to building and design features that boost connections to the natural environment. Natural wood is often a key feature of biophilic design, bringing warmth and visual appeal to any space. Solid wood can be expensive and has more of a negative effect on the environment, but veneers are easy to incorporate at a budget-friendly price.
Beauty and Sophistication
When it comes to sleek elegance, little rivals the effects of natural wood. While wood can have a rustic look and feel, wood veneers are often designed to highlight the natural features of the wood, creating standout pieces with eye-catching grains, appealing textures, and colors with depth. Our veneers can be designed and styled to match or complement any aesthetic preference and add elevated sophistication to any space.
We offer an extensive selection of wood species, including rare and exotic recons, to help you achieve the luxurious yet functional results you want. Each sheet is carefully cut, stained, and finished to highlight the wood's unique patterns and display its grain and other characteristics. You can create brilliant statement walls or transform an entire space with veneer walls, ceilings, reception desks, and more.
The Convenience and Versatility of Real Wood Veneer
Not only will you have more flexibility for your designs, but the veneer is also flexible, capable of being installed on flat or curved surfaces. The thin wood and flexible backing mean it's possible to install our veneer even on radius corners.
With wood veneer, you can create exactly the space you want with dimension, color, elegance, and appeal. Use our SanFoot veneer for one-of-a-kind wallcoverings or try our TransTec for custom light fixtures or backlit architectural features. We offer an extensive selection of stains and dyes as well as custom dyes to bring your vision to life.
Contact us today to learn more about Jacaranda wood veneers or to schedule a visit with our design team.