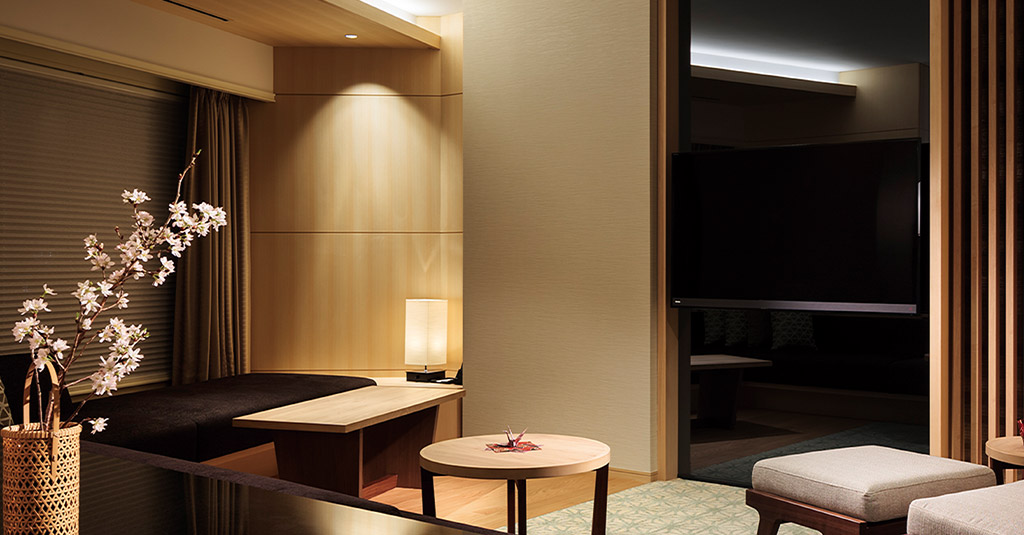 Many people automatically lean towards solid wood, assuming it's a naturally superior building material. Wood has been used for centuries to build, furnish and decorate structures. While solid wood is strong and durable, natural wood veneer offers certain benefits that make it a superior choice for many applications, including wood veneer wallcoverings.
What is Veneer?
Unlike solid wood, which is the sawn log, veneer is made by peeling the trunk of the tree or cutting blocks of wood to create thin slices of wood. Veneer is still a real wood product. However, because it is sliced so thin, you can get far more wood out of a single log. These thin flexible slices can then be cut into a variety of shapes and sizes and bonded to a secure backing material for other applications.
Types of Natural Veneer
The Earth is home to more than 60,000 species of trees, giving us numerous options when it comes to building and creating spaces that are beautifully unique. The wood veneering industry offers a wide range of wood veneer products in a variety of species to meet all kinds of needs, including:
• Oak
• Maple
• Birch
• Cherry
• Walnut
• Beech
• Fir
Exotic and rare wood species are also available, often in recon species, including:
• Ebony
• Teak
• Mahogany
• Padauk
• Sapele
• Rosewood
While the species of wood plays a major role in the veneer's final appearance, other factors will also affect the way it looks, including the way the wood is cut. Popular veneer cuts include:
• Crown cut
• Rotary cut
• Rift-cut
• Quarter cut
Grain pattern will vary based on the cut of the wood, but natural variations can also affect the grain with different wood grains including:
• Burls
• Figured
• Bird's eye
• Crotch
• Quilted
Natural Wood Veneer Applications
Because wood veneer is made from real wood, it retains its natural wood characteristics and can be stained, treated and finished just like solid wood. It is typically bonded to a solid core or another substrate for strength and stability and can then be used as wood veneer wallcoverings, furnishing, door, column, moldings, ceilings, cabinets, boat or vehicle interiors, boxes, lamps and other luxury items that require an elite finish.
Veneer vs. Solid Wood
When choosing between veneer and solid wood, you need to determine the purpose of the end product. While solid wood has its place, veneer is a versatile material that can help you get more from each log, more with less impact on the environment and more from your budget.
Veneer is less likely to warp or deform when exposed to humidity or extreme temperature changes thanks to its secure backing, which makes it a good choice for most environments. Its thinness means fewer logs are needed to get the necessary wood, but it also makes it easier to apply to curves, columns and even corners. The sequence runs make it easy to repeat or create patterns as desired.
Jacaranda's Veneers
Jacaranda has been offering superior wood veneer products for more than four decades, including:
• SanFoot
• TransTec
• FineTec
• SanPly
• RealTec
The company is proud of its commitment to its clients and the environment and has transformed the veneer-making process with a patented method that yields 300 percent more veneer from each log. They are proud members of the Forest Stewardship Council and the U.S. Green Building Council, and their products are Responsible Forestry-Certified. Contact us today to learn more or schedule an appointment with our design team.