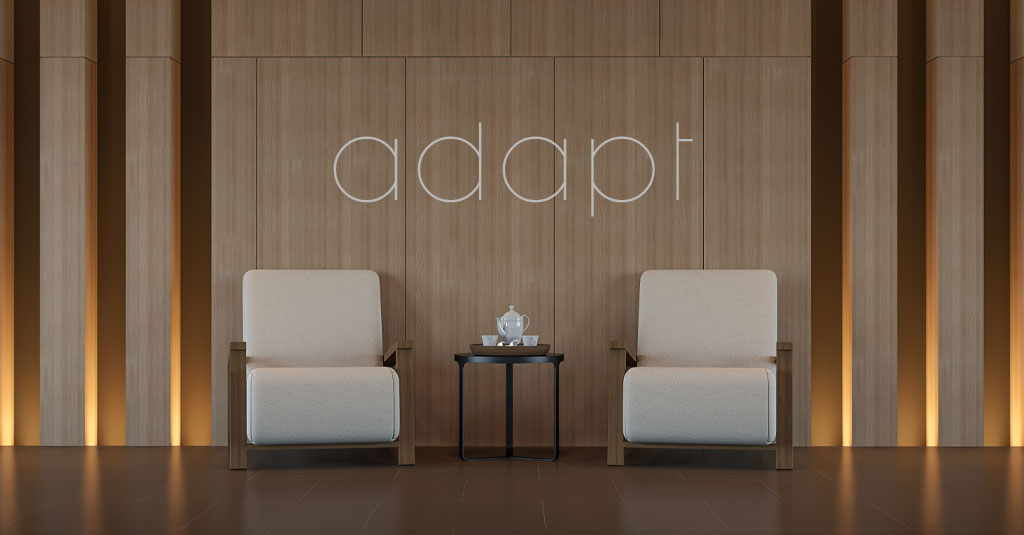 Wood is an enduring classic when it comes to gracing walls, adding warmth to indoor spaces and creating a cozy, welcoming feeling. There's nothing casual or understated about wood, however: This timeless material has an elegance all its own that can bring sophistication and beauty to your home, office or corporate facility.
Creating Character with Wood
While you might be more familiar with white or painted walls, few things can add character to a room like real wood walls. Lumber, fiberboard, veneer and sculptural panels can add appealing texture, visual interest and attractive patterns. A simple wood accent wall can act as a lovely backdrop to a room, needing little more than a few pieces of artwork for a finished look. On the other hand, a room swathed in a richly hued wood from ceiling to floor needs only the right lighting to leave you feeling enveloped in warmth and comfort. You can even use different types or colors of wood for a completely unexpected and dramatic focal point.
Decorating with Wood
While conventional walls act as a blank canvas, wood can feel slightly more challenging whether it's stained, painted or otherwise finished or unfinished. It has textures, patterns and tones that can repeat or carry through the room. Instead of ignoring these textures, work with them to create a room that goes beyond the standard "rustic" or "boho" wood room and moves into something fresh and new.
Keep the rest of the room simple and uncluttered when the wood veneer wallcoverings are dark or heavy in tone, and limit the number of accessories and art. Let the wood speak for itself and take center stage. The visual weight of rich, saturated woods, such as cherry, mahogany, and walnut, can be lightened with lighter fabrics, breezy curtains and lighter furnishings or traditional furniture. Lighter species or light painted wood species can act as backdrops to more dramatic color palettes, and you can choose from contemporary, modern or traditional furniture styles.
Maintain a cohesive look by including a few accent colors. Take your cues from the undertones in the wood. Honey-toned walls can be brightened with yellow and green. Reddish woods look best with hunter green or eggplant. Gray or driftwood shades pair with blues, bright yellows, and reds. Go for a dramatic contrast if you're looking for a strong look. If you'd prefer something calmer and quieter, consider sticking to a more tonal look, and keep the shades within the same color family: taupe, khaki, butter, and cream.
Going Organic
The natural properties of wood are good for our environment, but they're good for us, too. When we decorate our homes with wood, we're essentially bringing the calming power of nature indoors. Researchers have even found that wood-enveloped environments can have a positive effect on blood pressure and pulse rate and might boost mood, too.
You can get more out of this natural effect by bringing natural wood veneer wall covering in colors and elements into your space, including not just natural wood walls but also durable sisal or seagrass rugs, rugged log furniture and rich forest green furnishings with charcoal, brown and burgundy highlights. Add lush textures and lighting elements to maintain the outdoor feeling.
About Jacaranda, Inc.
At Jacaranda, there are wood veneer wallcoverings for every style and taste. Move beyond the simple rustic look and create an environment that is as individual as you are. Choose from natural wood veneer cuts and patterns that are beautiful all on their own or choose from one of our more than 100 species in an almost limitless number of combinations of colors, stains, and cuts for the interior of your dreams. We've even got TransTec veneer that is so thin that light can pass right through it for brilliant lighting effects. Contact our team today to find out more or to schedule an appointment with us.