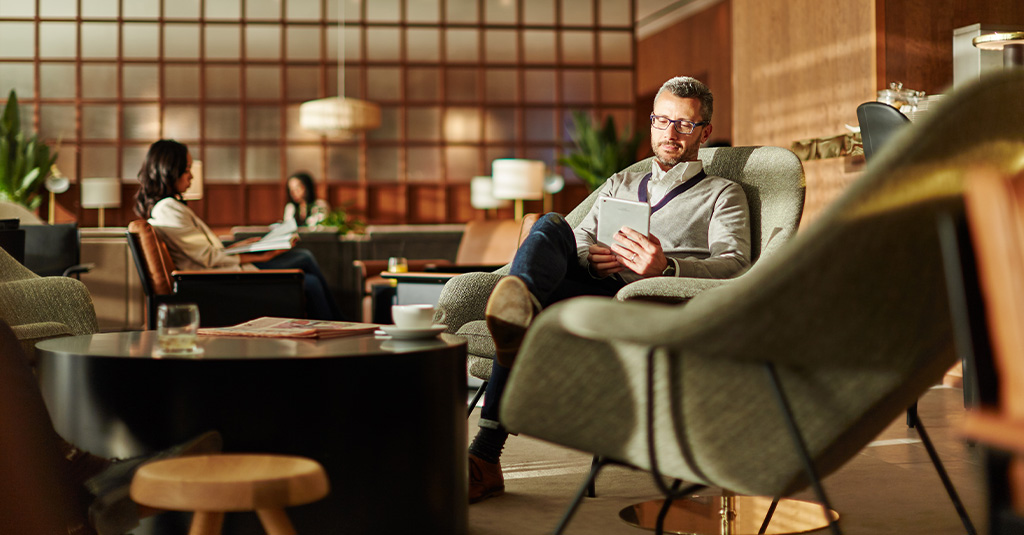 Is the trend towards cool and coastal grays finally over? Our spaces are being transformed with the reintroduction of warm, dark wood tones. We're moving away from open, breezy looks and towards more warmth and comfort. Designers are leaving light blonde woods in the past and embracing deeper tones, with elegant medium and dark woods taking over the style stage. Long a design favorite, these rich tones have been in the background, but we're moving them to the foreground so that they can once again enjoy the spotlight on center stage.
Incorporating Dark Wood in Your Space
The rich warmth on the horizon is an exciting change from the icy tones of the past several years, but dark, heavy wood is not always easy to style. One of the best and easiest ways to use dark wood to enhance your space is through natural pieces in deep tones. A mahogany console table or dark oak cabinets can be great additions.
You don't have to create a matchy-matchy space for this trend to work. Mixing and matching can give you better results by keeping your space balanced. Take your inspiration from a single dominant wood tone, and use this as your decorating guideline throughout the space. Add complementary pieces with similar undertones or contrasting shades. For example, you can use the dark oak of your floor as the dominant tone and add complementary chairs and sofas with walnut legs. Replace picture frames with dark oak frames to tie the look together.
If redecorating is too much right now, you can also bring in a statement piece in your chosen wood tone. Rich mahogany bookshelves, a rosewood table, or a luxury ebony accent cabinet can set the tone for the entire room. You can also add a wood statement wall using Jacaranda's SanFoot veneer, which applies much like vinyl wallpaper but is made with real wood. You can take any wall and transform it into a breathtaking work of art with the application of these eco-friendly wood veneers.
Blending Dark and Light Woods
You don't need to completely transform your home from gray or light to warm and dark. Instead, add a few darker, warmer elements to your existing palette for a whole new look. Bringing in a few new pieces is a great way to avoid creating a look that is ultimately too heavy or overwhelms the space. Choosing different light and dark wood tones within the same color palette can accomplish this nicely. Think about combining dark walnut with creamy ash or adding stained maple to white oak. Using unexpected wood elements, such as Jacaranda's TransTec in lighting fixtures, can also help you bring a refreshing new look to your space without using wood tons.
You can keep the overall look from becoming too harsh or "woody" by incorporating other elements. Soft, inviting decor such as woolen throws, macrame plant hangers, or stone tiles, can keep your wood pieces from overwhelming the room.
Biophilic design has taken over the style world, and wood is a big part of that trend. Rich, full-bodied wood species and light, warm wood species can both play a role in this aesthetic, which is aimed toward deeper, lusher tones. At Jacaranda, we can help you find the right wood for your space.