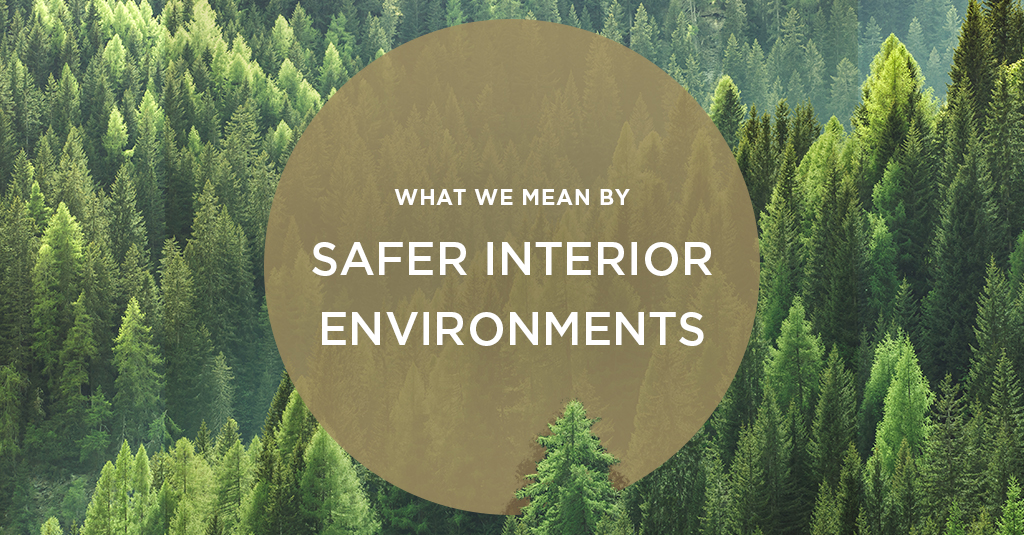 Safer interior environments do not just happen by chance. They are the result of a commitment to consistently high-quality products and environmentally friendly designs and technology. At Jacaranda, we are constantly working to improve our wood veneer wallcovering and protect your safety. As the demand for lumber increases globally, we strive to craft our own SanFoot ® and other products with an eye to the future. Our goal is to reduce the effects on the environment, maximize yields, and minimize waste while also ensuring a safer interior space for you.
Healthier Forests
One of our biggest priorities is obtaining wood through responsible means. Each tree is selected based on yield and environmental impact. We carefully select individual trees from natural old-growth forests or reclaimed lands. We may also use plantation-grown trees planted specifically for producing architectural grade veneers and lumber. We are proud certified members of the Forest Stewardship Council®, a global, not-for-profit organization that promotes responsible service management.
The FSC promotes responsible economic, social, and environmental practices in forest management and includes some of the world's top environmental organizations, including Greenpeace, WWF, and the National Aboriginal Forestry Association and Canada.
Healthier Spaces
Jacaranda is also a member of the U.S. Green Building Council. The USGBC consists of environmental groups, builders, nonprofits, organizations, teachers and students, lawmakers, and citizens working together to transform the way buildings and communities are designed and built to provide people with cleaner, healthier, better places to live. Altogether, more than 14,000 member organizations and 162,000 member organizations have formed 79 chapters in the USGBC and are focusing their efforts on green buildings, energy conservation, and other essential eco friendly design changes to transform our world. Greener buildings can improve not just energy efficiency but also promote healthier environments indoors and outdoors while generating new jobs, too.
Jacaranda's wood veneer wallcovering is MAS Certified Green®, which means it meets the standards to reduce harmful chemical emissions from indoor environments. The MAS Certified Green Certification program is an independent emissions testing program that is accredited and recognized by LEED, CDPH, BIFMA, CHPS, and GSA. Jacaranda architectural grade veneers and other products are VOC compliant with no formaldehyde added.
Fire Safety
Fire safety is a critical aspect of indoor safety, which is why all SanFoot products are Class A Fire Rated and have been tested per ASTM-84. This test measures the surface burning characteristics of a particular material. A Class A fire rating indicates that the material has a lower flame spread and a higher performance rating than a Class C material. Jacaranda's wood wallcovering also met the criteria for the NFPA 265 and 286 tests. These tests determine if flashover occurs when a flame is introduced to walls and the surfaces are heated to the point that they give off flammable gases that ignite without a spark. Jacaranda's SanFoot did not flashover.
At Jacaranda, we are fully committed to providing our clients with materials that are not just beautiful, durable, and high-quality but also safe for any indoor environment. Visit us today to find out more or schedule a visit with our eco-friendly design team.