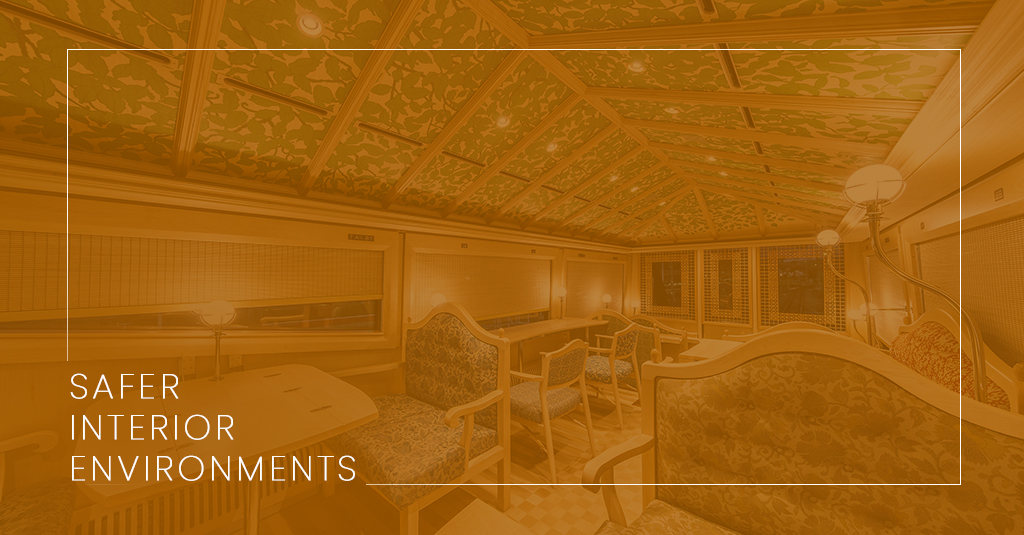 At Jacaranda, we understand the importance of environmental issues when it comes to creating safe, attractive indoor spaces. We support a variety of environmental organizations and use ecologically appropriate manufacturing techniques to craft our wood products. Our wood veneer wallcovering is designed not just to enhance the beauty of your indoor environment but also its safety, with certifications from FSC, USGBC, and MAS. Here is what that means for you.
FSC Certification
Some of the world's top environmental businesses and social organizations are among the members of the Forest Stewardship Council, a global, not-for-profit organization promoting responsible forest management. The FSC works together to develop safety standards, monitor operations, and protect the trademark so that you can make better choices when choosing architectural grade veneer or other wood products.
To achieve FSC certification, our real wood veneer must come from responsibly managed forests, providing environmental, social, and economic benefits. When you choose Jacaranda's FSC certified wood veneer wallcovering, you can be confident that it was harvested by trees that will be replaced or allowed to regenerate naturally. Forests will have specific areas set aside to protect plants and animals, and the rights of indigenous people must be protected, with sacred sites exempted from felling or interruption. Local workers run the forest using appropriate safety equipment and earning a fair salary. Furthermore, the owner of the forest is required to contribute to the surrounding community through other ways as well. The harvested wood is traced from its origin to the store and easily identified.
For these reasons and more, FSC-certification is the only scheme endorsed by Greenpeace, The Woodland Trust, and WWF. Jacaranda is proudly FSC-certified.
USGBC
The U.S. Green Building Council is a group of builders, environmental organizations, nonprofit organizations, corporations, educators, and others working together to bring their sustainable vision to life. Their LEED certification program for communities, buildings, and homes is the most widely used green building program around the world. About 50,000 projects comprising nearly 9 billion square feet of space in more than 130 countries are currently participating in the LEED program.
Green buildings are not simply more energy-efficient, although that is an important feature. They can give us healthier spaces to live, learn, and work while promoting more opportunities for everyone. Jacaranda is a proud member of the USGBC and crafts our wood veneer wallcovering to the highest standards.
MAS
The Materials Analytical Services LLC created the MAS Certified Green ® program to reduce harmful chemical emissions indoors. Our MAS-certified green real wood veneer, millwork, cabinetry, and other products are proven to have low VOC emissions and have passed rigorous testing. To receive MAS certification, our products are tested through an independent emissions testing lab that follows standardized testing requirements. The MAS is accredited and meets LEED, CDPH, BIFMA, CHPS, and GSA laboratory testing standards.
Contact Jacaranda today to learn more about our architectural grade veneer and real wood products or to schedule a design consultation with our team.