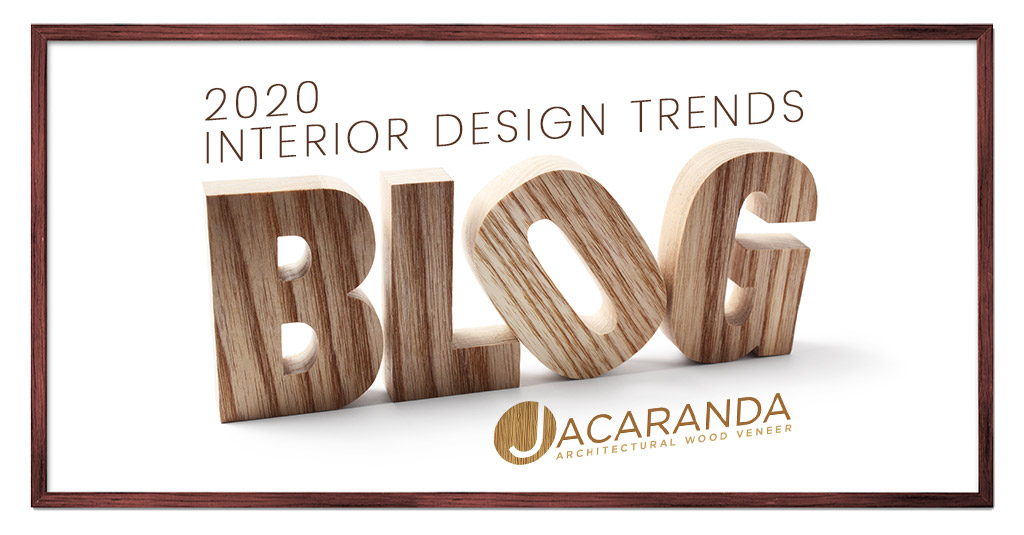 Although the weather might be cooling off outside, the interior design scene is searing hot right now. With the dawning of 2020 comes some of the most exciting new interior design trends we've seen in a while. The rules are changing, and with them, the opportunity to leave your mark on your space.
Trend #1: Sustainable Materials
With the environment high on our list of concerns, it's not surprising that sustainable materials and eco-friendly products are the top new design trends of the year. People are looking for ethically sourced and sustainably harvested goods for their spaces. This means fewer artificial and manmade materials and more natural, organic elements, such as real wood veneers, stone, brick, cane, raffia, rattan and even wool and grasscloths. Reclaimed and repurposed items are especially big right now.
Trend #2 Personality
This trend bucks all previous interior design trends. In 2020, creativity is running wild. People are looking for statement pieces and one-of-a-kind looks. This isn't about simply standing out, however. This is about really loving a look. It's about finding pieces that reflect your personality and bring out the individuality of your home. It's about highlighting your space and creating looks that are fun and free. Forget magazine-ready photo ops: This trend is all about what feels right to you.
Trend #3: Colors and Contrasts
This year, we're finally moving away from the blinding whites and bland beiges. In 2020, we're going to see a brilliant rainbow of colors, allowing you virtually endless customization options for your spaces. Gray continues to be a favorite and plays well as a neutral especially when paired with bolder, brighter colors, including the big ones this year, such as:
• Rose pink and peach pink
• Lilac, violet and purple
• Emerald, teal and lime
• Blue and cobalt
If you're not quite ready for an intense color experience, you can still take the edge off a vividly white room with a softly tinted dove, blue or butter-colored wash.
Trend #4: Wood
Wood flooring and paneling has been popular for a while now, and it is still going strong. In 2020, we're seeing more wood details, wood trim, wood furnishing, statement walls and more. Wood is so versatile that we're always finding exciting new ways to incorporate it into a home or office. Natural wood is a sustainable choice, and this year, we're seeing a lot of dark real wood veneers, which highlight the beauty of the bright, highly saturated colors and offer a sharp contrast to the lighter colors.
Trend #5: Natural Luxury
The jewel tones and lush feel of the rich woods bring us to the next trend: luxury. This isn't the self-indulgent luxury of yesteryear, however. Instead, we're looking at natural luxuries. Look for eco-friendly products and natural materials such as smooth marble, crisp linens with finished edges and handmade art and statement pieces from local artists.
About Jacaranda, Inc.
Jacaranda has been crafting fine wood veneer products for more than four decades. Today, our extensive selection of real wood products includes more than 100 species of wood and wood-based products for walls, millwork, cabinetry, and specialty applications. Our SanFoot, SanPly, TransTec, FineTec, and other real wood veneers are environmentally friendly and harvested sustainably. Contact our design team today to learn more or to schedule an appointment with us.