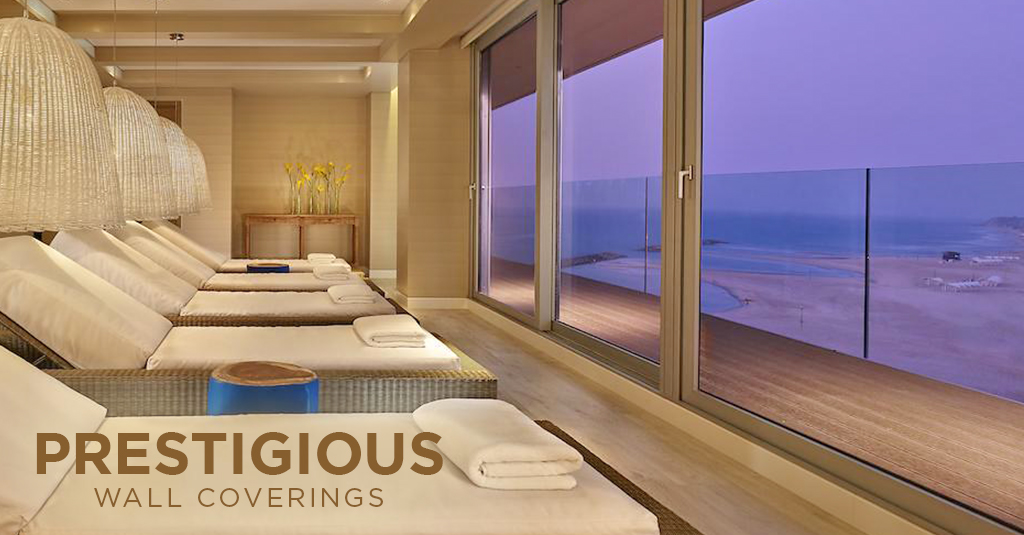 The hospitality industry depends heavily on branding. Branding sends a strong message about values, identity, personality, and even customers. With the right branding, hotels and others can even lower marketing costs. More than just a logo or emblem, the concept of branding runs through every aspect of a hotel, from color palettes and logos to amenities and toiletries.
At Jacaranda, we are proud to be a part of many of the world's most prestigious hotel brands. Our SanFoot wood veneer wall covering sheets can be found in some of the top hotels in the world, including:
Caesars Palace Hotel
Hilton Hotels
Holiday Inns
Hyatt Hotels
Marriott Hotels
MGM Grand Hotel
Renaissance Hotels
Starwood Hotels
Our fine wood veneer wallcovering is installed not only in hotels but also restaurants, casinos, and other facilities.
With SanFoot, those in the hospitality industry can strengthen their brands in numerous ways. The sleek, beautiful wood wallcoverings offer a turnkey solution for not only walls but also columns, millwork, doors, cabinetry, ceilings, and reception desks. We can add one-of-a-kind details to your wallcoverings, including digital printing and custom inlays for decorative or branding purposes. We can even create veneer so thin that light passes through it, offering you almost endless options for enhancing the decor of your hotel, brightening the ceiling, backlighting walls, and adding a soft glow to any space.
The Advantages of SanFoot
SanFoot is one-of-a-kind, made wafer-thin and bonded to a flexible substrate so that it can be bonded to curved and contoured surfaces. It is inflammable with a Class A fire rating, making it an excellent option for both commercial and residential properties and ideal for the hospitality industry. It is highly suitable in hotels, restaurants, theaters, and more, granting both the natural warmth and beauty of wood with a strong and durable finish to resist damage from wear, tear, and impacts.
Endless Design Options
Wood is a classic design material that has been used both indoors and outdoors for centuries. With SanFoot, Jacaranda has created a versatile, sustainable, and budget-friendly wood wallcovering that fits every aesthetic and every taste.
Jacaranda offers numerous options for our wood wallcovering, including more than 100 species with a variety of cuts and sequencing and end-matching possibilities that can change the look of the entire project. Additionally, we offer dyes and stains to deepen or completely change the natural color of the wood and highlight stunning grain patterns for eye-popping results. Each sheet of veneer comes prefinished with one seal coat and one topcoat of urethane with a 30 percent low sheen level and which is standard. However, for a stronger washable finish we offer custom two topcoats of urethane. It consists of one seal coat and two topcoats of urethane, with either a low sheen (30%) or semi-high sheen (70%) for added durability and shine in high-traffic areas, such as hallways, reception desks, lobbies and elevators.
Our Grade AA veneer is the highest quality veneer available on the market: This wood has the fewest imperfections. It is made from renewable resources, and we have perfected a technique that enables us to get 300 percent more veneer from each log. We choose our wood sources carefully, ensuring a consistent supply for future generations, and are proud members of the U.S. Green Building Council and the Forest Stewardship Council.