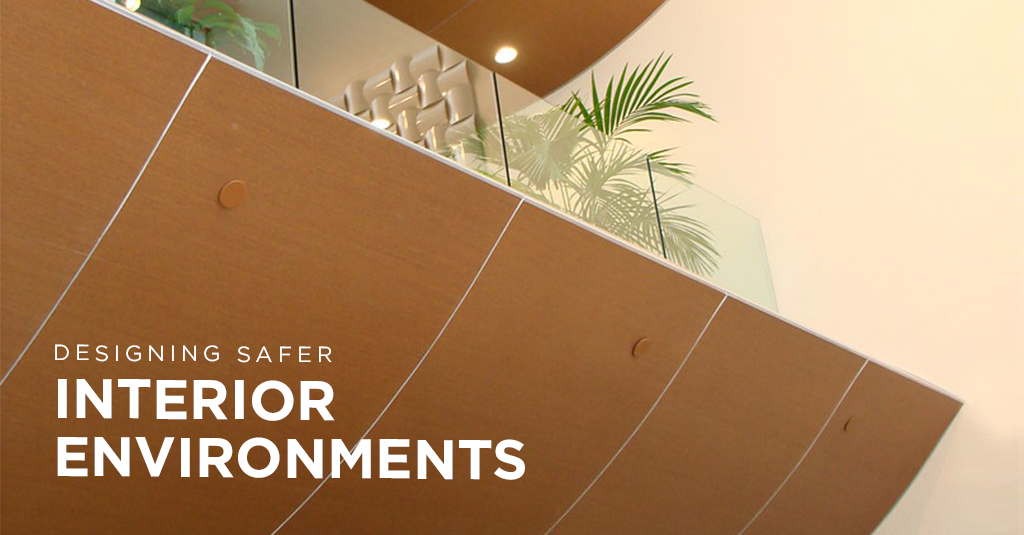 When it comes to real wood veneer wallcovering, few products bring more to the table than SanFoot. This revolutionary architectural grade wood veneer wallcovering gives builders the ability to grace new homes and corporate conference rooms alike with stunning looks that defy the imagination. Additionally, SanFoot's products make interior spaces safer than competing alternatives. Here are just a few of SanFoot's safety bragging points.
Class A Fire Rated
When deciding on a building material, it's incredibly important to look at the fire rating of a particular product before you make a purchase. A fire rating is an arbitrary number ranging from 0 to 100. A building material rated Class A has a fire rating between 0 and 25. Products like cement have a rating of 0 since it's not combustible. Thanks to their Class A fire rating, all of SanFoot's veneer solutions improve personal safety by limiting the potential spread of conflagrations.
Forest Stewardship Council Certified
FSC is the most rigorous international standard for responsible forestry. FSC certified forests conserve biological diversity, water resources and crucial ecosystems. The FSC standard also upholds worker rights and supports economic prosperity in surrounding communities. The FSC Chain of Custody certification ensures that certified wood products are tracked from forest to final product (and if applicable, that qualified recycled materials are used), adding legitimacy to the FSC claim throughout the supply chain. For a list of SanFoot FSC Certified species, please contact Jacaranda or your local SanFoot distributor.
USGBC Standard Compliant
If you've ever heard of LEED certification, you're probably already familiar with the U.S. Green Building Council. Comprised of environmental NGOs, major corporations, university professors and architects among others, the USGBC focuses on improving energy efficiency and sustainability in the construction field. A building material that's compliant with the USGBC's stringent standards has been designed and manufactured from the ground up to minimize its impact on the environment.
MAS Certified Green
Arguably SanFoot's greatest claim to fame is its accreditation by Materials Analytical Services. Getting the the MAS Certified Green seal of approval is no small feat. MAS Certified Green veneer has been tested and proven to produce low VOC emissions. Low VOC veneer will ensure that your interior spaces aren't polluted with dangerous organic chemicals that can cause serious health problems to occupants. SanFoot's veneer is independently tested by third-party labs to guarantee that the MAS Certified Green standards are always met and exceeded.
Find the Right Veneer Products for You at Jacaranda
SanFoot is the go-to architectural grade wood veneer wallcovering for contractors all over the world for many reasons besides safety. Due to its innovative 5-ply construction, it can be molded to complement any surface. The translucent TransTec products even allow for backlighting in a wide range of scenarios. If you're ready to make the switch to SanFoot's veneer products, Jacaranda is the only name you need to remember.