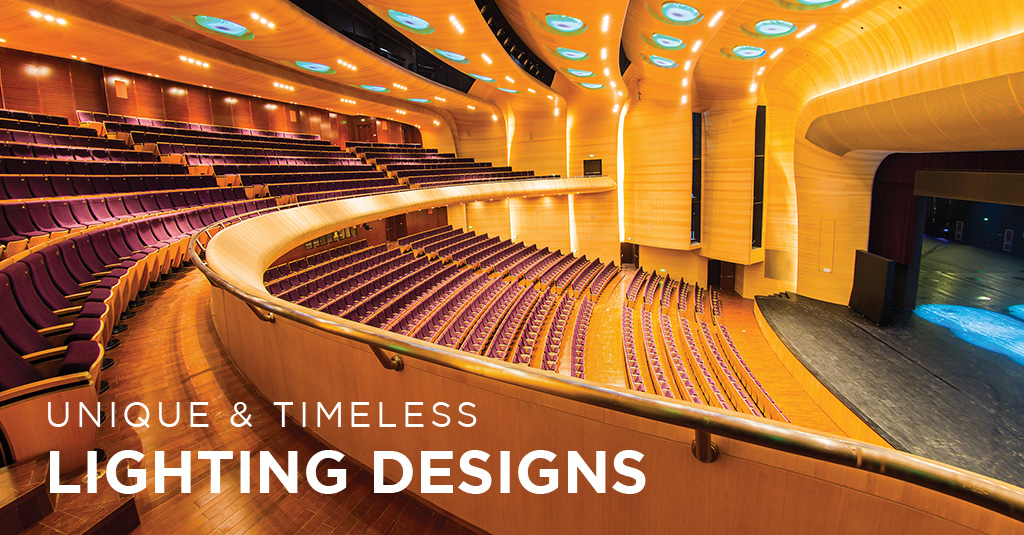 The perfect room design is best showcased with a unique lighting design. The best lighting concepts will unite the architecture of a space using light fixtures that combine specific elements of light, color, and shape to express the distinctive character of a space. At Jacaranda, we use wood to incorporate brilliant design concepts into your space and create eye-popping designs, highlight feature walls, and bring your ideas to life. Keep reading to learn more about how you can use light to transform your space.
Brightening your Perception
Imagine a dark room filled with blurry objects, shapes, and smudges. Nothing is clearly visible, and your eyes struggle to distinguish one item from another. With the flick of a switch, however, the room is flooded with brilliant light, allowing you to see every object clearly and easily.
Light is powerful, but it does more than just allow you to see things clearly. It can also affect your perception of space: It can also influence your mood and reaction to that space. A brighter light, such as fluorescent lighting, can trigger strong, energetic feelings and emotions. Natural daylight can help regulate circadian rhythms and is even being studied for its benefits in treating depression.
Softer, glowing lights can calm your mood and help you feel more relaxed. Adding just a hint of color can alter your mood. Blue, for example, can calm you while red might stimulate feelings of warmth and passion.
Understanding Unique Lighting Designs
Planning a unique lighting design is a great way to bring all the elements of a room together. You will need to consider not just the type and color of the lights but also the environment in which the lighting concept will be implemented. A workspace will have much different lighting needs than a residence. The right lighting design will ensure you have ample light regardless of whether you are brightening a public space, educational facility, entertainment venue, exhibition hall, or retail facility.
TransTec: Seeing Wood in a New Light
Once you are ready to put your lighting concept into action, you can explore fixtures and more, and wood veneer is a great choice for a timeless design. At Jacaranda, we make veneer woods incredibly thin and attach them to translucent backers for transformative light fixtures, sculptures, and backlit walls and ceilings. With our wood veneers, you can create brilliant light concepts that highlight the color and patterns that naturally exist within the wood, bringing to life intricate details and creating an unparalleled user experience.
Known as TransTec, our veneer is Real Wood in a New Light and is available with a variety of backers that allow for different degrees of flexibility to match your project needs. We also offer backers with varying amounts of translucence for backlighting, lampshades, and more in residential or commercial spaces. TransTec can be applied to almost any translucent substrate, including acrylic and glass so that you can achieve your desired results.
As with all of our wood veneers, TransTec is available in numerous wood species and can be custom stained or digitally printed to meet your specific needs. We specialize in large sequence runs with end-matching capabilities for those larger projects, and our veneer is so flexible that it can be easily applied to curved or contoured surfaces. All our veneers come pre-finished with polyurethane coats with a 30 percent sheen and are Class A fire-rated.
Visit Jacaranda, Inc. today to learn more about our real wood veneer wallcoverings or to develop your unique lighting designs with a member of our design team.