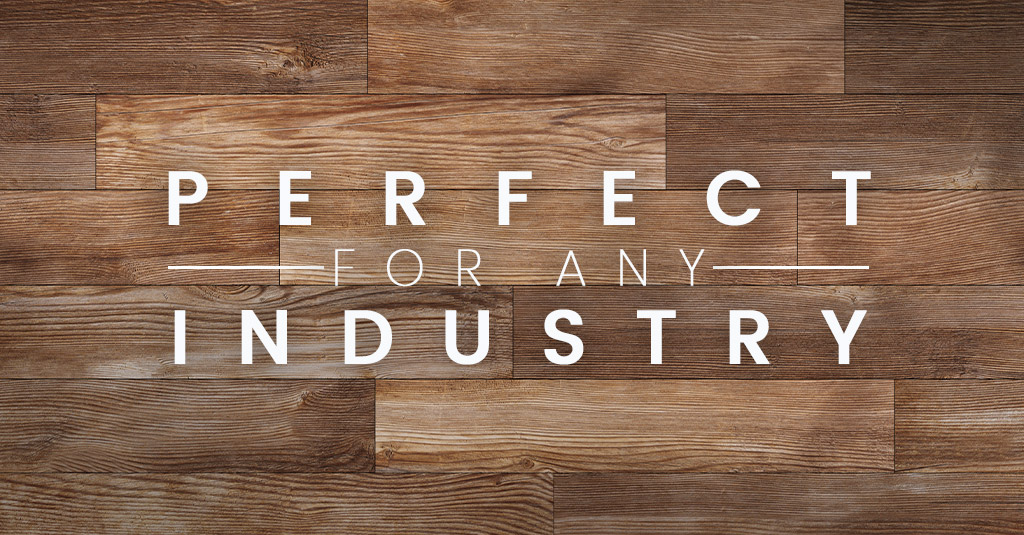 First impressions count especially when we're talking about potential clients. What people see when they walk into your brick-and-mortar business can mean the difference between a customer and a one-time visitor. There's no single rule about how to present your business to attract people. Ideally, however, your interior needs to reflect your brand to get you noticed and remembered. Whether you want a warm and rustic feeling or clean, classic lines, wood veneer wallcoverings are a great way to stand out from the crowd.
Why Wood?
Wood is a classic building material that's right at home in just about any environment from trendy restaurants to quaint shops. You can use simple veneer paneling for a stunning accent wall or modern wood walls for a distinctive sophisticated look. Warm-toned rustic wood walls can create a homier feeling, especially when combined with plank flooring or exposed beams.
Choosing the Best Wood Walls for Your Business
When using wood in interior design, it helps to match the color and texture of the wood to the type of environment you're trying to create. For example, light, neutral-colored wood walls combined with a natural color palette creates a soothing atmosphere that can be especially pleasant in a healthcare facility, doctor's office, dental office or waiting room.
Wood veneer wallcovering can also be quite appealing in a salon or boutique. Bright, punchy colors add personality and whimsy in these businesses, but wood keeps things real. Wood and metal, in particular, have a modern, industrial feel that works well with the open, airy, architectural elements that are so popular with these types of businesses. They'll ensure the focus stays on your art, your models and your displays.
Spas, hotels and other hospitality industry businesses make a living by being warm, welcoming, hospitable places for their guests. Wood is the ideal material for this. Modern wood walls have a soft, warm, organic feel. Wood veneer wallcovering is most effective in lobbies and guest areas where it will be most likely to be seen. Reclaimed wood, rustic wood walls and deep, luxuriously colored species have an appealing homey look that's the perfect backdrop for the rest and relaxation your guests so richly deserve.
Using Environmentally Friendly Wood in Interior Design
Of course, wood isn't just a visually appealing style choice. It's also an eco-friendly building material. Also known as the original green building material, wood is a renewable resource that's good for the earth, and pound for pound, it's as strong as steel in tension. Unmilled timber takes just 2 percent of the energy required by concrete, steel and other building materials. Wood is beneficial to us, too. One study found that people who were surrounded by wood enjoyed the same anxiety-reducing effects as those who spent time in nature, including lower blood pressure and heart rates. Wood even moderates humidity and improves indoor air quality.
About Jacaranda, Inc.
Jacaranda offers real wood veneer wallcoverings with unique features that make it, unlike any wallcovering you've ever seen. Our veneers are cut thin and applied to a flexible backing that can be applied to curves, columns and even corners just like a conventional wallpaper, but they're made from real wood products. We offer more than 100 different species of woods, including rare and exotic recon species and our FineTec simulated rare burl figures and original designs. Our TransTec is so thin that light can pass through it, making it ideal for backlighting and other incredible light applications. Check out our website today to learn more about SanFoot, SanPly, and our other veneers or to schedule an appointment with our team.