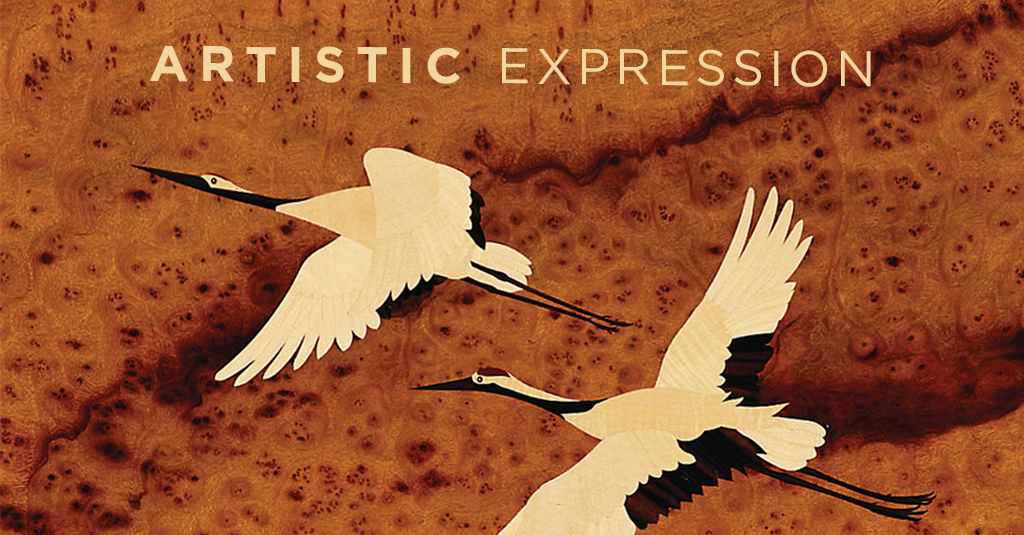 Function is often a top consideration when it comes to interior design, especially in commercial environments, but aesthetics are typically a close second. Designers often want the look and feel of a space to complement its function. The artistic expression of interior design is about more than mere beauty and instead takes each element to create a cohesive whole that positively influences productivity, confidence, mood, and more. While many materials can be used to transform a space and create the right look and feel, wood veneer might just be the most versatile.
Unlike 60's style wood paneling, which has long been associated with basement rumpus rooms and shag carpeting, today's exotic wood paneling offers a chic, sleek look that can elevate the design of your space. Wood veneer is often used in furniture, cabinetry, and millwork, but Jacaranda has created wafer-thin wood veneer wallcoverings that can be applied directly to drywall and other substrates, making an incredibly versatile veneer wallcovering that can be used just like vinyl wallcovering. It can even be applied to curves or corners as needed without the risk of bubbling, warping, or cracking.
Customizing Wood Veneer
Solid wood products are, as the name implies, made entirely of wood, but wood veneer is sliced incredibly thin and bonded to a secure substrate. Our patented process allows us to get three times as much wood from a single log! Once our veneer is sliced and bonded, we finish it with two coats of polyurethane finish to protect against impacts and damage.
The veneer we make can be customized in numerous ways. Our TransTec is sliced thin and bonded to a translucent backer to allow light to pass through, making it ideal for backlighting, light fixtures, and other eye-catching applications. SanFoot Unique can act as a virtual wood canvas with laser cutting or inlays, creating unique elements to beautify any room or building. All Jacaranda veneers, including SanFoot, TransTec, and RealTec, are available in numerous species, and dyes and custom dyes and finishes can be arranged upon request.
Natural Beauty
The enduring appeal of retro wood paneling can be traced to the versatility of wood veneer. The wood's natural grain allows for endless patterns and designs simply by altering the veneer matching techniques, from book matching and slip matching to plank and random matching.
Wood veneer is also available in numerous species, and many of these species would be otherwise difficult to acquire as solid wood. The technology behind recon veneer makes it possible. Recon veneers are real wood products that minimize waste for a more sustainable product. The wood is sliced using a rotary cut, which is the most efficient veneer technique. Then each sheet is dyed to the desired color. The wood strips are then layered, bonded, and stained to replicate the desired grain and color, and the veneer block is pressed and sliced again to create the desired veneer.
Sustainable Products
Wood is already one of the greenest natural resources, but wood veneer is even greener because it gets even more wood from a single log. At Jacaranda, we use the most sustainable harvesting methods, including carefully choosing individual trees from old-growth forests and selecting plantation-grown trees when appropriate. We are members of the Forest Stewardship Council and the U.S. Green Building Council, and our products are Class "A" Fire Rated and made with no added formaldehyde.
Contact Jacaranda today to learn more about our exotic wood paneling or make an appointment to talk to a member of our design team.