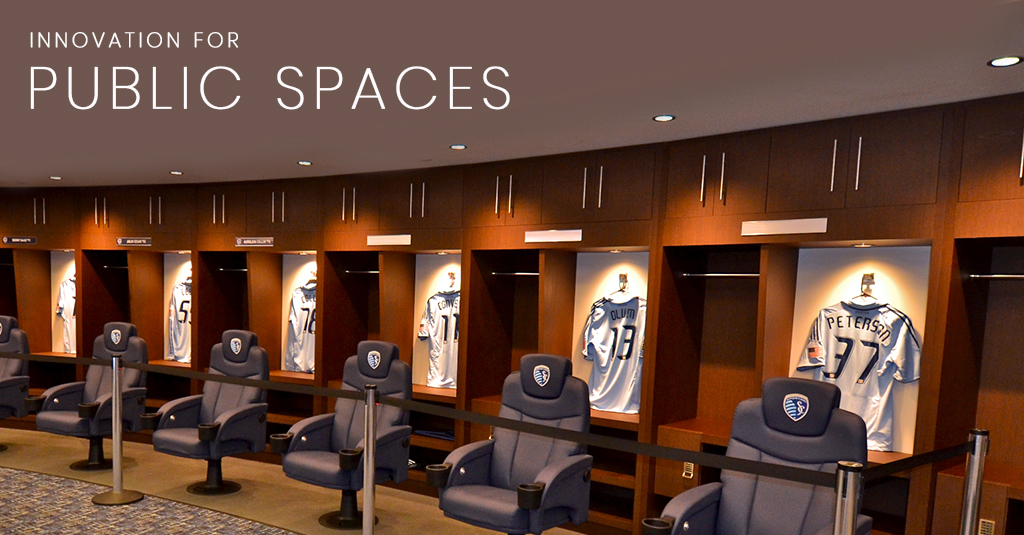 Our cities' public spaces give us places to gather, celebrate, connect, learn, and live. They are cherished for their role in our lives but also for what they signify. While the design is only one aspect of our public spaces, it is an important part of their functionality and accessibility. A great design can take a common space into an eye-catching, breathtaking public space that will enthrall and excite everyone who enters.
Jacaranda's real wood veneer has been used in a variety of public spaces throughout North America and the world. SanFoot real wood wallcoverings are uniquely suited for complexes, public buildings, convention centers, stadiums, and gathering spaces of all kinds and sizes.
Our wood veneer can be found in everything from airports to railcars, including:
The Georgia Dome
Houston Astros Stadium
Phoenix Convention Center
Oneida County Airport in Wisconsin
The FBI Building in Florida
The Toronto Convention Center
Cathay Pacific Lounge in London Heathrow
Part of the popularity of Jacaranda's wood veneer comes from its versatility. Jacaranda's SanFoot and other real wood veneer wallcoverings can be used in virtually any environment. Available in more than 100 species, cuts, colors, and dyes, SanFoot offers unmatched customization options for any facility.
SanFoot wood veneer products are also remarkably eco-friendly. Not only is wood a naturally environmentally friendly building choice, but Jacaranda's wood veneer is specifically developed and manufactured to ensure plentiful supplies for decades to come. Jacaranda carefully selects enhanced species from responsibly managed forests, and we use a patented process that increases the yield of each log by 300 percent.
Wood is a naturally renewable resource, and in the U.S., more wood is grown annually than is harvested. There is minimal waste, and producing the veneers requires fewer fossil fuels and energy sources than other types of materials, such as steel or concrete. Wood is a durable material that can last for decades or more, and it stores carbon throughout its life. Once it has reached the end of its lifespan, it can be easily recycled or reused, contributing fewer greenhouse gases than similar products. Studies show wood consistently outperforms similar products over its life cycle.
Finally, our wood veneer wallcoverings are also easy to install and maintain. It requires the same tools and techniques that a typical vinyl wallcovering would require. However, pre-installation and installation conditions do need to be right since it is a natural wood product.
About Jacaranda, Inc.
Jacaranda's SanFoot and other veneer products offer beauty, versatility, and durability on walls, ceilings, millwork, doors, reception counters, lighting fixtures, accents, and more in public buildings and facilities around the world. Hard-wearing finishes can be installed in high-touch areas and withstand impacts without signs of damage. They require no special care or treatment and still look flawless year after year.
Contact Jacaranda, Inc. today to learn more about our fine wood veneer products or schedule a consultation with a design specialist.